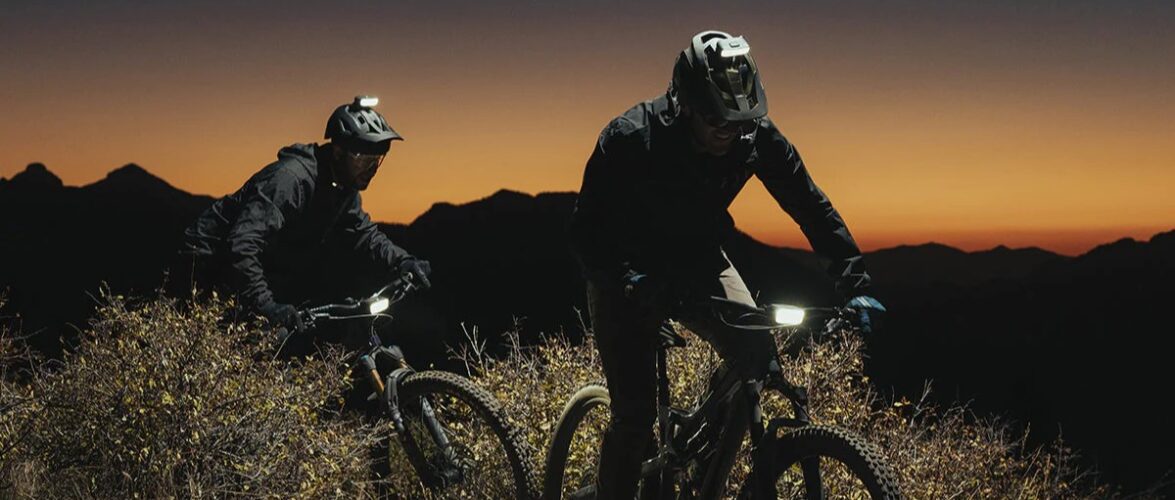 I recently had the opportunity to test out the Outbound Lighting Evo Downhill Package, which was generously provided to me by Outbound Lighting, and I couldn't be happier with these products. This lighting system has completely transformed my night riding experience, and I can't help but sing its praises.
About Outbound lighting
They are a team of engineering professionals, bringing our many years of experience in the automotive and LED lighting industries to the bike world. After being frustrated with existing lights on the market being nothing but flashlights strapped to handlebars. No one was making a true headlight for their bikes.
Their days, weeks and months are spent in dark rooms designing brilliant lights. When we're not obsessively tweaking beam patterns, using Lucidshape™, we are developing our custom hard parts and performing thermal analysis with Solidworks™, or laying out and verifying our driver designs with the help of Eagle™.
All this geeking out culminates in their new 7200+ sqft Chicago headquarters, where every Outbound light is hand-built with the help of robotic automation, and put through rigorous quality control checks.
They firmly believe in building quality products that exceed expectations because in the long run, that is how a successful business is built.
The product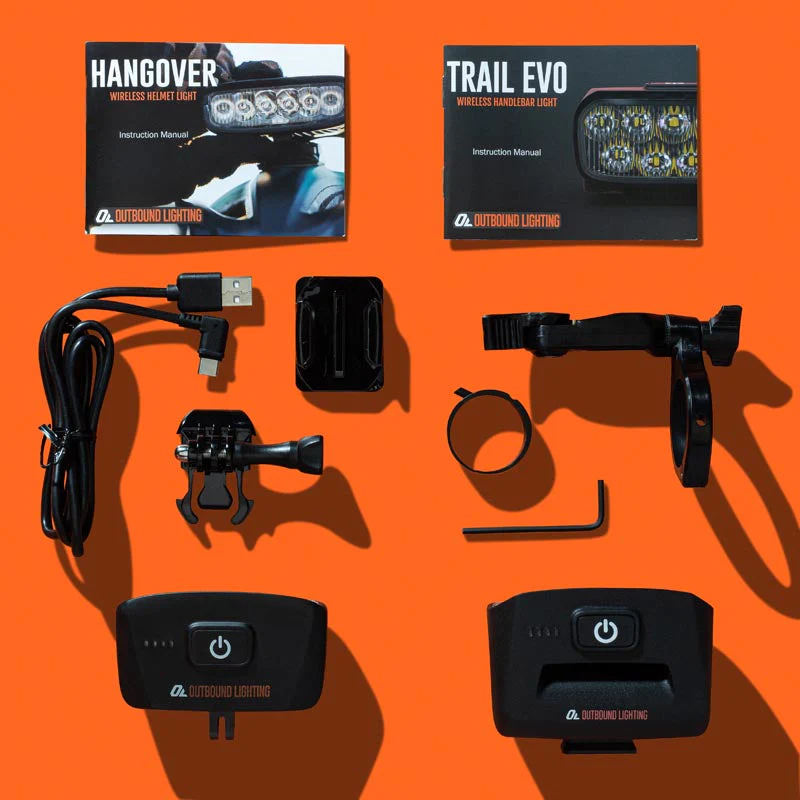 First and foremost, the brightness of the lights is simply outstanding. The powerful illumination provided by the Evo Downhill Package is truly impressive. Whether I'm tearing down steep descents or navigating technical trails, I can see every obstacle and detail with absolute clarity.
What sets the Outbound Lighting Evo Downhill Package apart is its innovative adaptive mode. This mode serves as the default setting when the light is turned on. It begins with a high-intensity output for approximately 5 minutes. Afterward, over the course of 30 minutes, it gradually and imperceptibly reduces brightness to medium mode. This transition aligns with your eyes' natural adaptation to the darkness, providing an optimized lighting experience. Essentially, it allows you to extend your runtime without any noticeable adjustment, effectively tricking your brain into seamlessly adapting to the changing light conditions.
In contrast, all other modes in the package offer consistent and solid output levels, ensuring that you always know what to expect from your lighting, regardless of your chosen setting.
In conclusion
Overall, the Outbound Lighting Evo Downhill Package is a game-changer for any serious mountain biker who loves night riding. It not only enhances safety but also elevates the overall riding experience. I wholeheartedly recommend this package to anyone looking to take their night riding adventures to the next level. It's an investment that's absolutely worth it, and I couldn't be more satisfied with my testing.
You can have more information about Outbound lighting here: