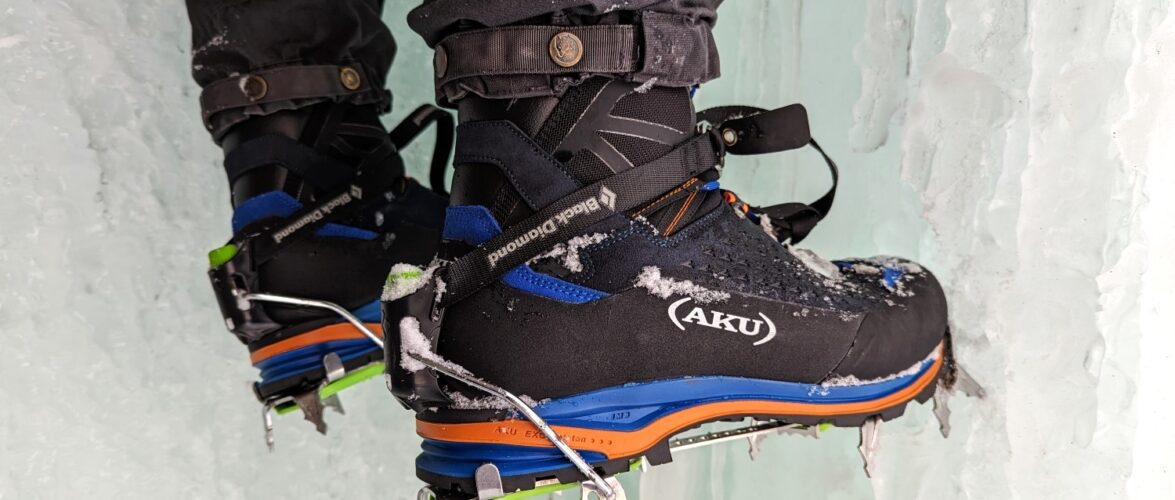 If you don't really know the AKU shoes brand, you should know it is an Italian company that has been making these products by hand for over 40 years now! This winter, I was offered the chance to test a pair of their boots for a very specific use: Ice climbing. I tried the model called Hayatsuki GTX, which is made directly in Italy, in the Montebelluna factory.
Aku wants to limit their environmental impact by limiting the transport of the raw and semi-finished material they use to make their footwear. They want to shorten the supply chain, so Aku concentrates more than 85% of its production in company-owned facilities in Italy and Romania.
The boots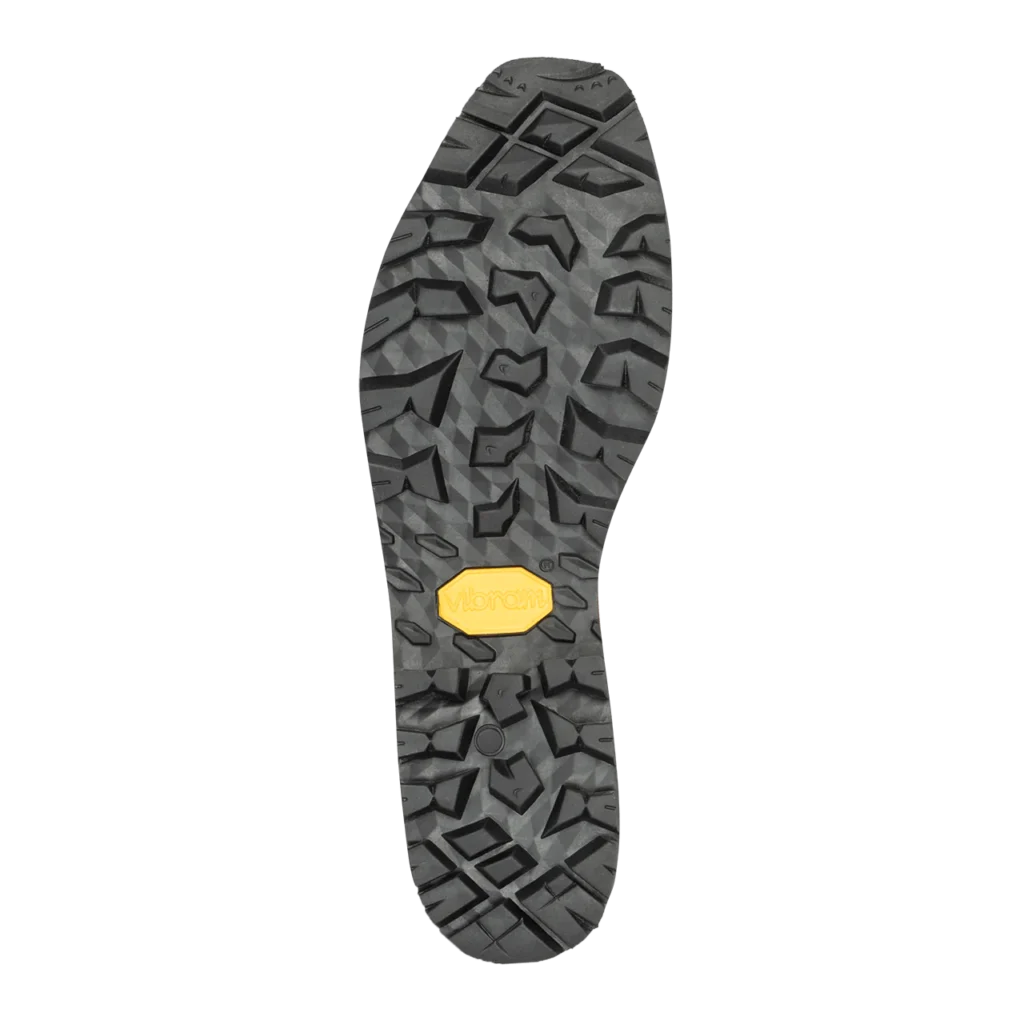 When I received my boot, I was instantly surprised by the quality of the product. The assembly was well made with an excellent choice of material. The sole from Vibram is the Curcuma Mountain. The sole is designed precisely for mountaineering with some features like: toe and heel welts for crampons, large contact toe for grip performance, engraved shank for traction, undercut heel for a better downhill braking, toe bumper for the grip and protection.
The inner lining is from Gore-tex and Primaloft. This combination ensures that your feet are kept warm and dry even when you do ice climbing near a waterfall.
The Hayatsuki GTX were delivery with two sets of lace, one blue and one black. It has an interesting lace-lock system to adjust lace tension for the comfort and the performance.
My observations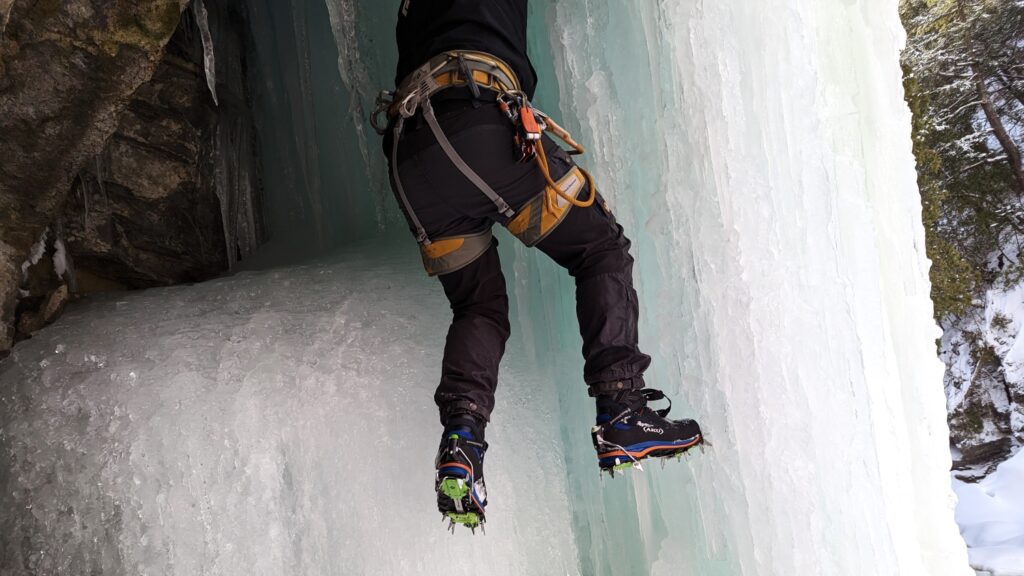 -I found the size of these boots was accurate, and they are perfect for wide feet. They are not too narrow.
-I think that the lace lock system is absolutely amazing. You can tight or not the front section of the boots. I found this aspect very practical.
-Even on the coldest days, my feet stayed warm, which remains an essential aspect of ice climbing.
One of the first things I noticed when I received the boots is that the sole was a little bit flexible. Which represent the complete opposite of the boots I already own. I am used to a very rigid sole. Therefore, I was intrigued to observe how they would perform during climbing. For the crampon compatibility I found it was better with semi-auto crampons than the auto one.
In conclusion
As boots are one of the crucial elements of your ice climbing equipment, it is essential to be comfortable with and of good quality. The Hayatsuki GTX satisfies the various technical criteria that a good ice climbing boot must meet. I am pleasantly surprised by these boots and for the price of $549.95 CAD you have a really well-made product with great features.
You can have more information about AKU here: