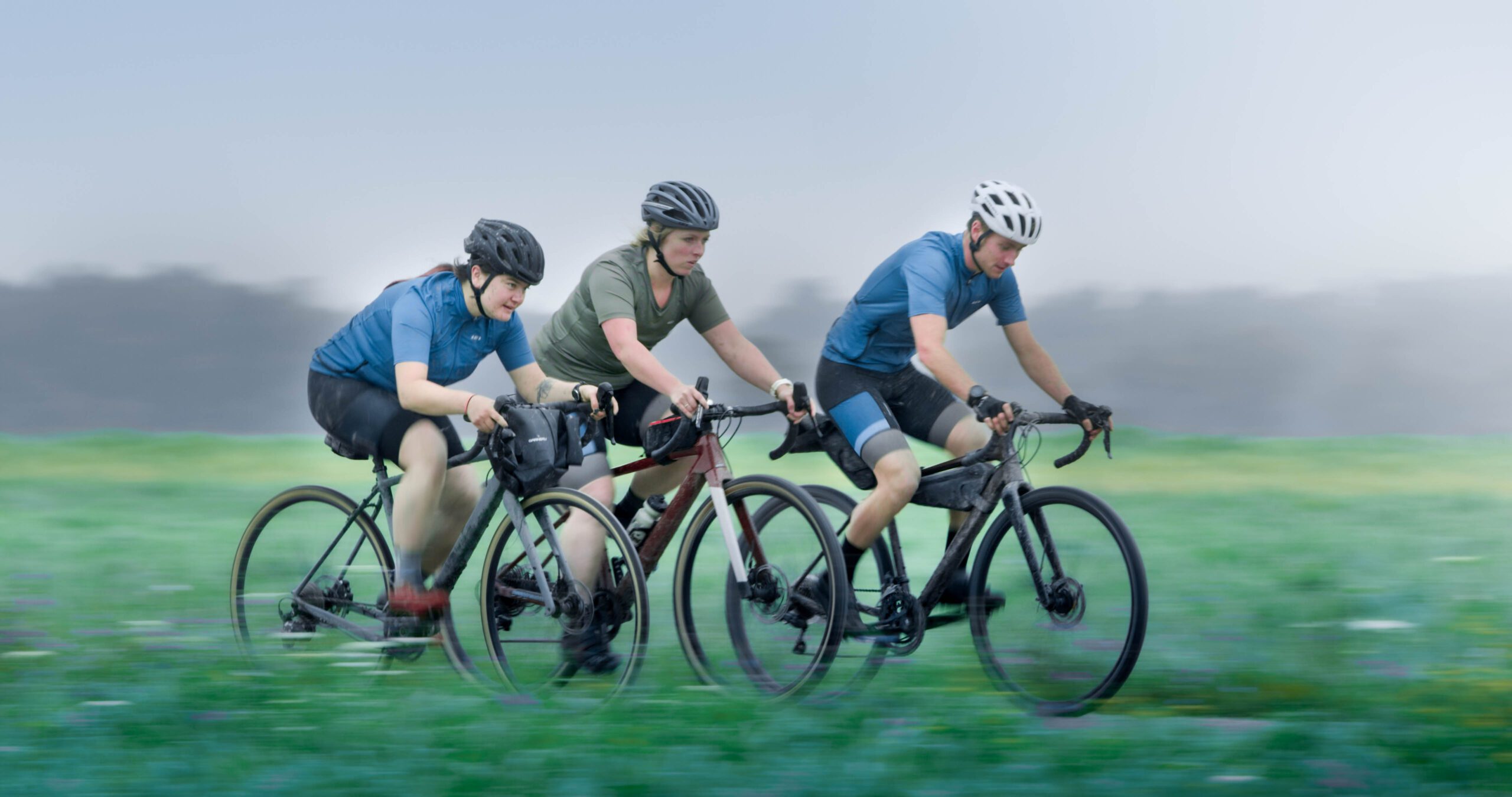 When I heard last fall that Garneau was releasing a gravel collection for 2021, I was more than excited to see what they had in mind.
I got my package right on time for the Big red gravel run and I was happy about it since it would be a great test to see how it would perform. I received the Clutch jersey and the Corridge bib.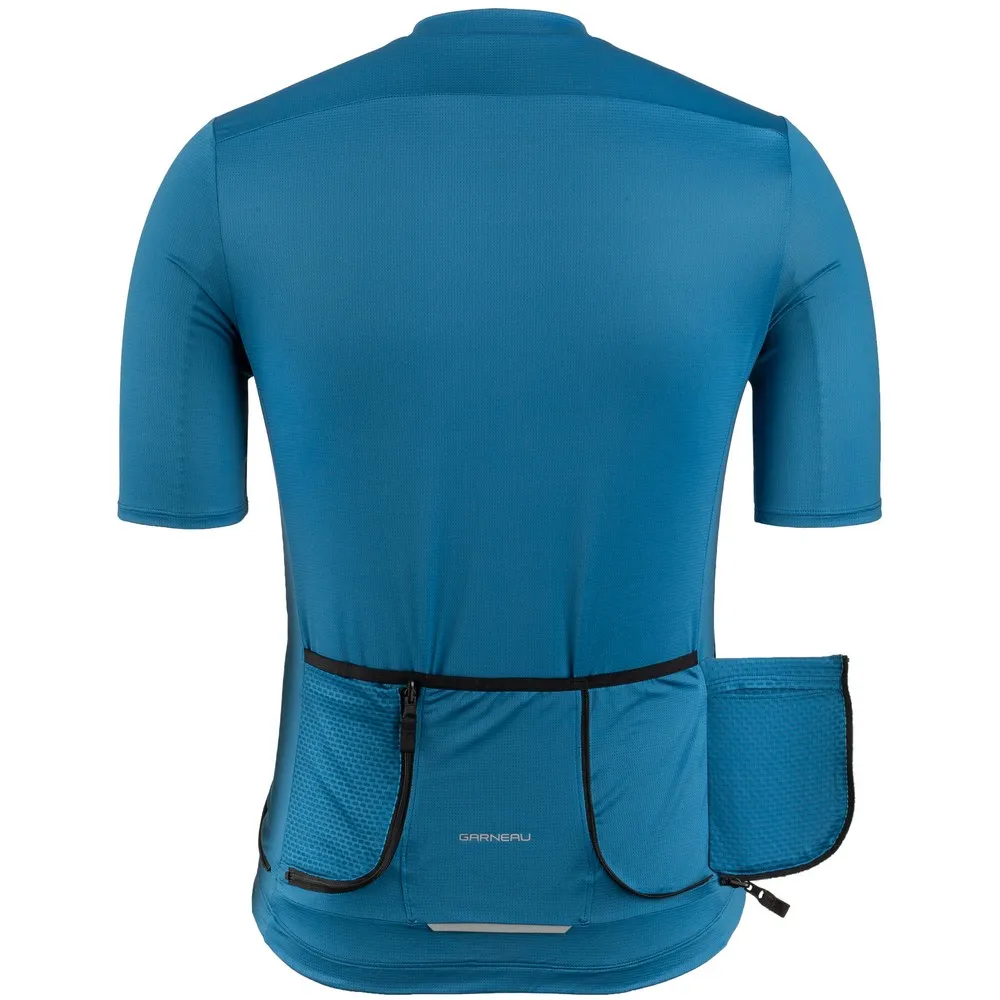 My first impression of the clutch jersey was this it felt light and looked breathable. Pocket wise, it has 5 back pockets including 2 swivelling ones. For me, pockets are a must to be able to store my wallet,cell phone or even snacks.
Once on the road at over 30 degrees, my impression was good. The jersey is really light, super breathable and has a great moisture management. The cut is also perfect without being too tight or too loose. Garneau also use a silicone gripper at the hem. After over 500 km,this is by far favorite jersey in my line up so far.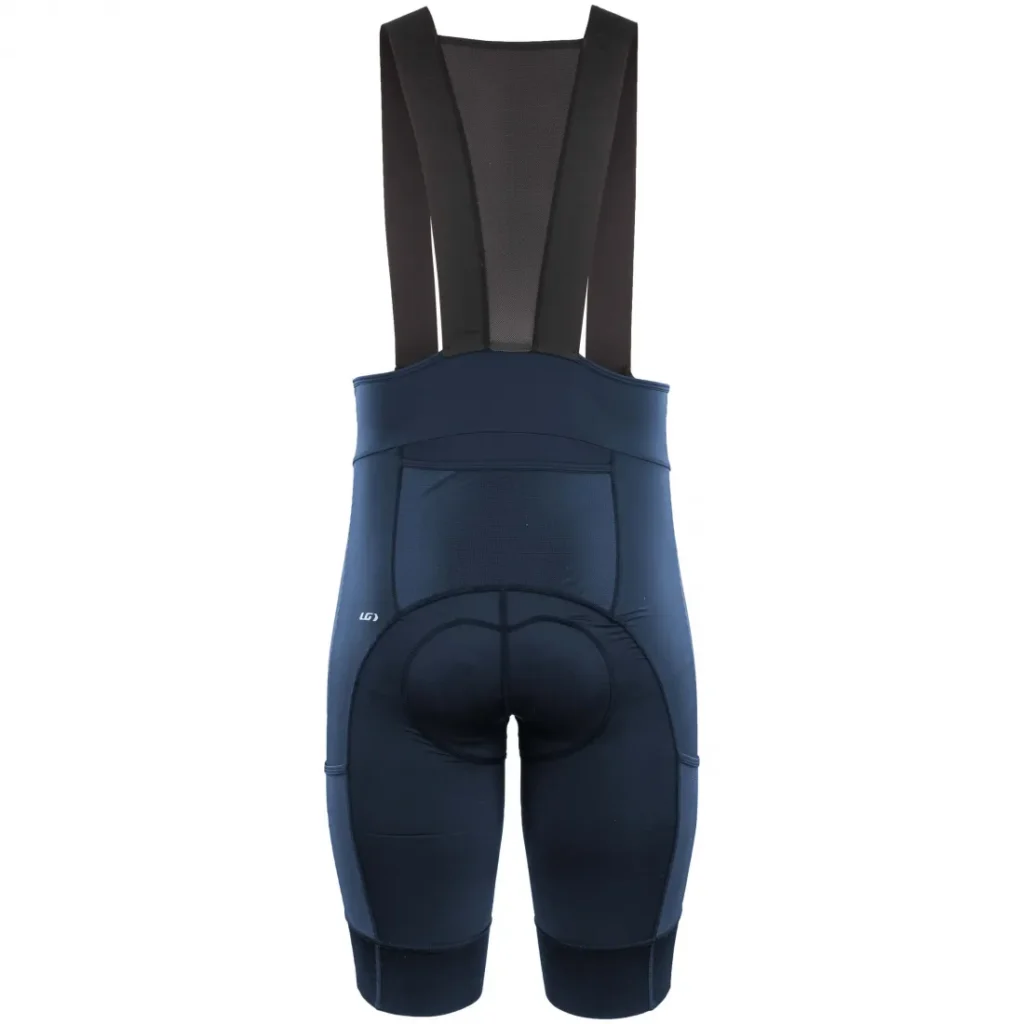 My first observation of the Corridge bib was the fact that it has side and back pockets and the suspenders that are different from what I had on my other bibs. I was happy to see they used flat lock sewing for the assembly which makes it anti-chafing.
As soon as I have put the bib on, it was really comfortable. The suspenders are awesome on long rides and the size of the pockets are big enough to fit bars without having them to stand out. I would suggest to change the fabric of the pockets since they seem a little bit sensible to snag. It is also a little bit longer than my other bib and the bottom portion really stays in place.
On the chamois level, Garneau used what they called the 5.1 Pulse chamois that limits vibration coming from the road. On this level, they are 100% right and it is comfortable on any terrain and distance. I have a few Garneau bibs and this one is by far the most comfortable one I own.
In conclusion
I must admit that Garneau exceeded my expectation with these 2 pieces and I hope they will offer a wider color range for 2022. At 129.95$ cad for the jersey, it is in my opinion a good price point. In my opinion, the price tag of 224.95$ cad for the bib might stops some people to buy it.
You can have more information about Garneau here: