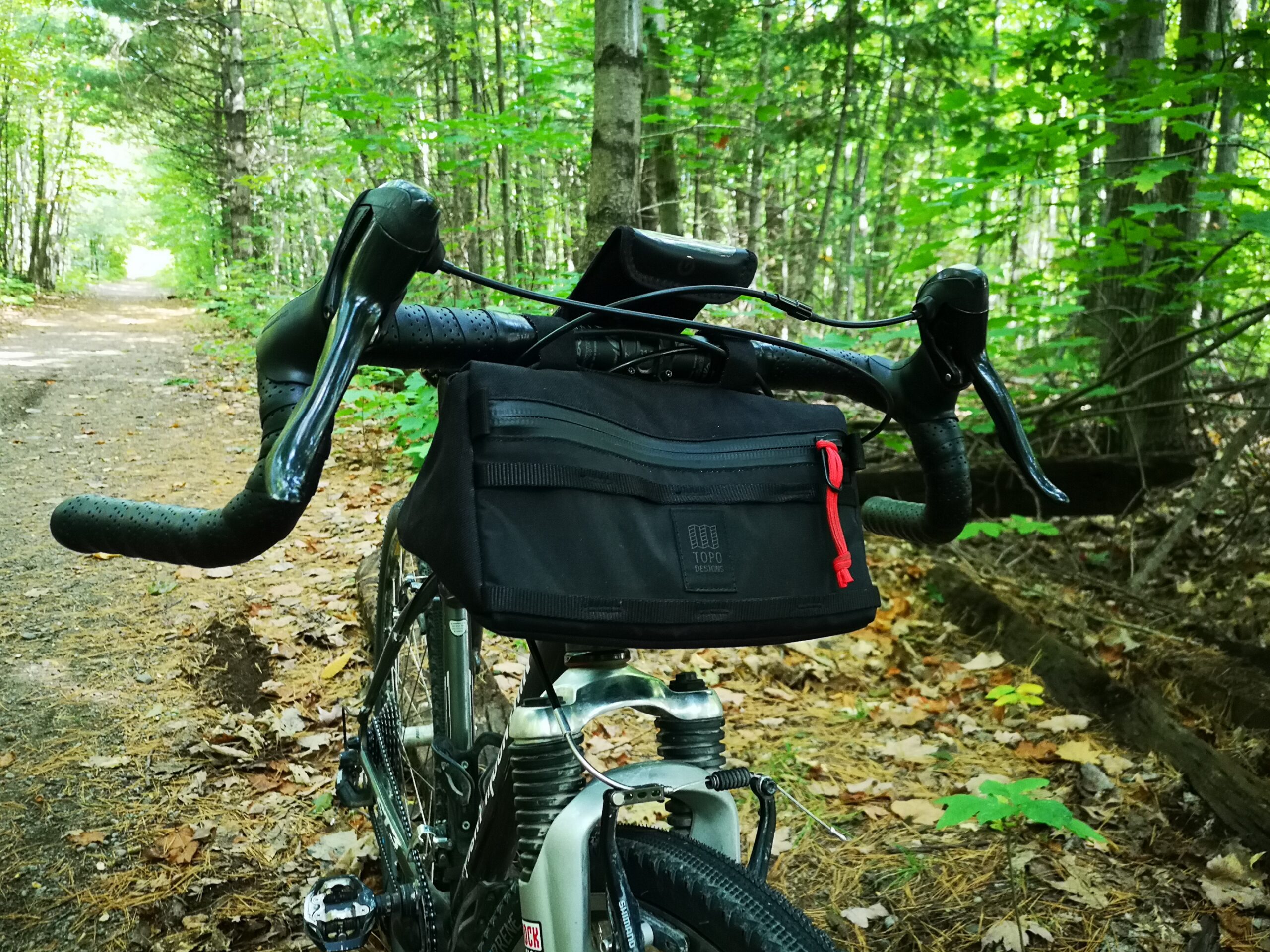 I am always on the lookout for bags and ways to carry stuff while on a ride or a bike trip and a handlebar bag is always practical.So when Topo design asked me to review their bike bag, I was happy to do so.
My first impression of the bag was how well built it is. They use a 1000D nylon for the outside and a 400D nylon for the liner. Wait what ! They have put a liner in their bag? Yes, and with a bright color so you can easily spot was is inside. They also sewed on chain webbing on the front of the bag so you can clip your favorite Allday camping mug or a light. They even include a removable webbing strap so if you want to carry it around you can.The triangular shape makes it less bulky on the front so you don't feel like carrying a big luggage on the front.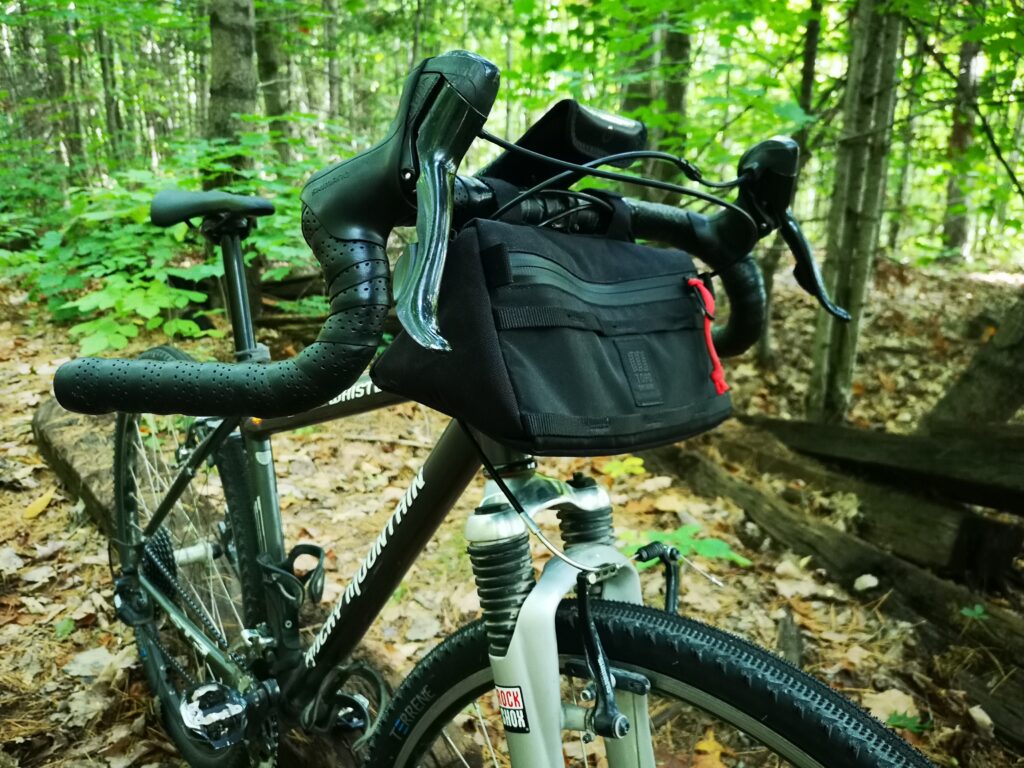 Jonathan this looks awesome but how well the bag hold in place on the bike? You can attach it on your handlebar with 2 velcro straps that you can install in various places behind the bag so it wont get in the way if needed (hello messy cable installation). They is a lower velcro strap to install it on your stem so the bag holds in place properly.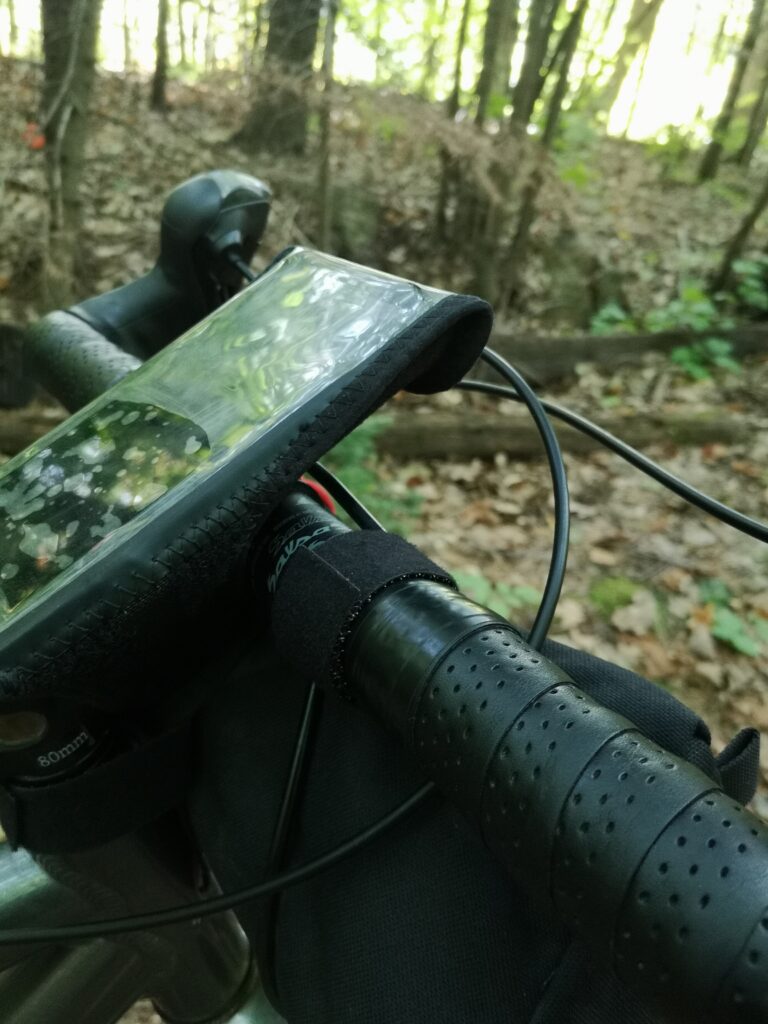 I rode with this bag, and my mission was to try to make his life miserable. I went from trail riding to gravel riding, from jumping gaps to ride in pouring rain. Not only the bag is really stable on the bike, but it can withstand some nasty rainfalls and keeping my cellphone dry and on top of that it is easy to clean.
In conclusion

This bag is a great friend for short or long rides and is really spacious at 5.5 L capacity.
At $64.99 cad is it a great price/quality ratio and a must have.
You can have more information about Topo designs here: