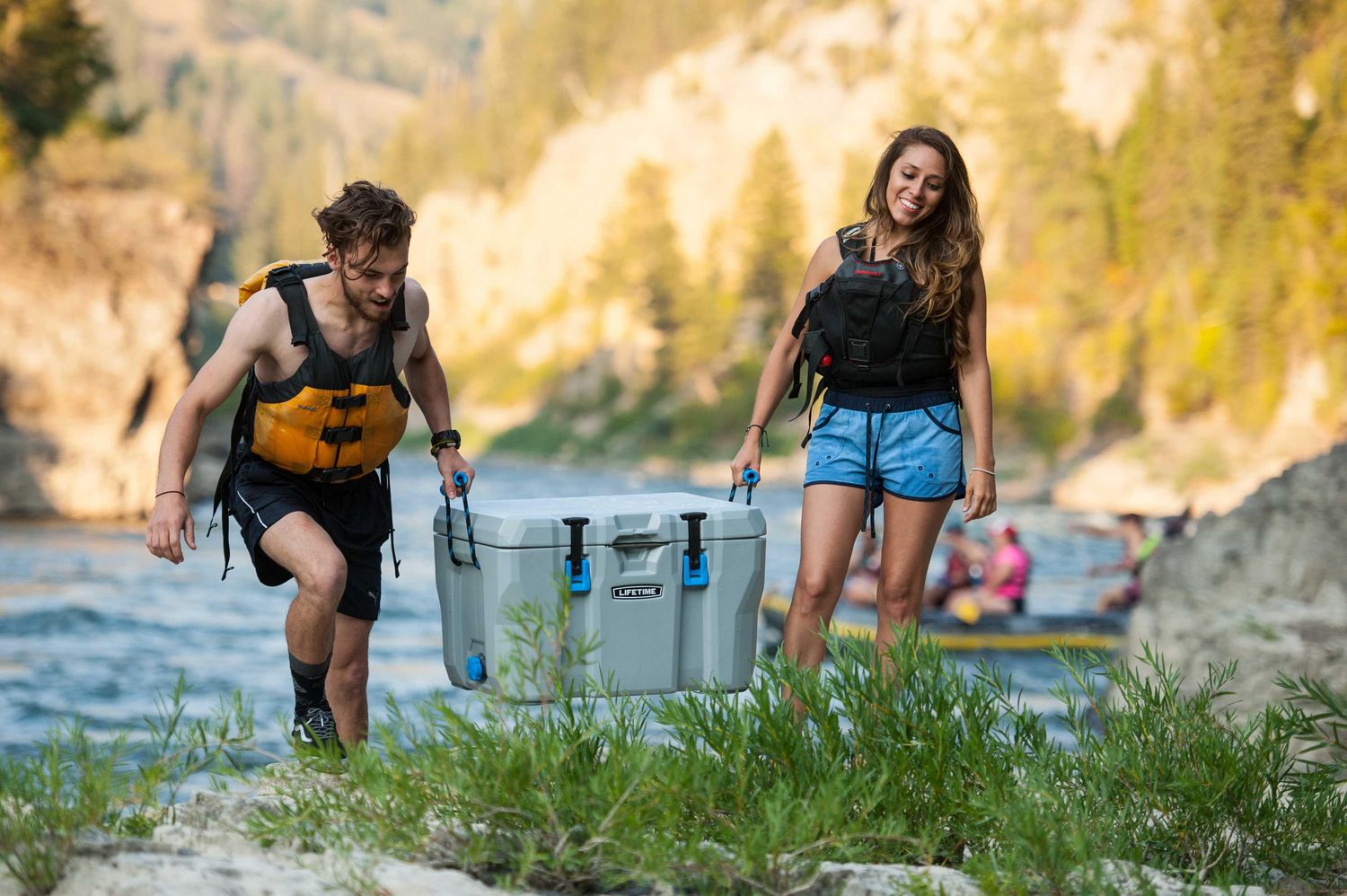 I longer hesitated between buying a 12 volt cooler and regular cooler. After hours of reflection, I decided to go with a regular cooler that would keep cool for a relatively long period of time.
After my decision was made, the shopping started and it was not easy. I did not want to spend $400 on a cooler (hello Yeti) but I wanted something rugged and with latches.
While shopping for something else at Walmart, I saw the Lifetime cooler and visually it looked interesting(rugged, bottom valve, handle straps) The made in USA logo was also appealing and the grizzly proof too.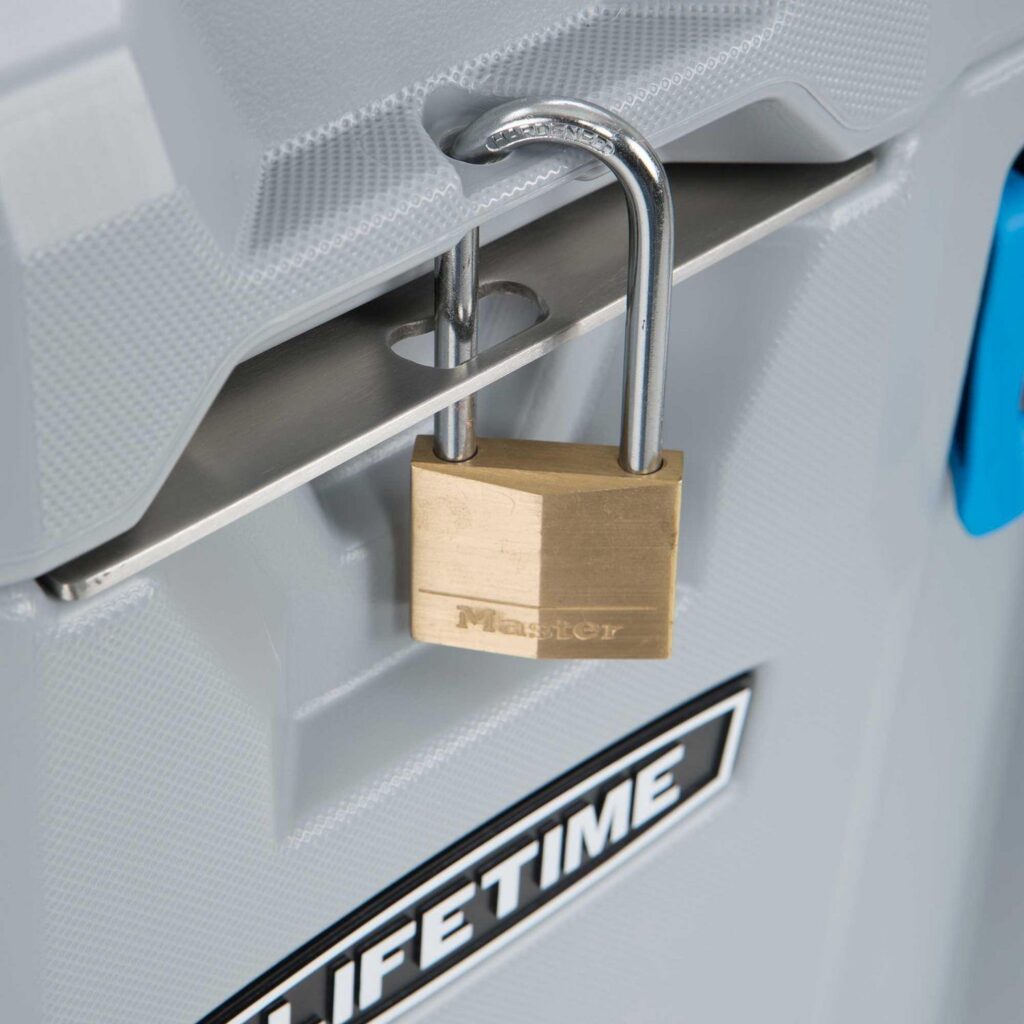 I looked online for reviews and they were pretty much all the same, for the price ($160.00 cad), it was hard to beat. After 15 minutes in the aisle reading, up in the cart the cooler went.
Lifetime claim that it will retain ice for 7 days and I was curious to see that so I Have put 3 bags of cubed ice in it and left it in my van by 30 degrees temperature and cans of beer. pened the cooler on the seventh day and even tho the ice was not totally in cubes, it was still super cold and icey and the beer was cold too.
Jonathan, that is cool for the first days but what about on the long run? I bought this cooler and may and used in multiple environment and outside temperature. Filling it with meat, veggies and beer and I am more than impressed. The lid is super solid so I can use my cooler as a seat in my van since it is the low roof version. I am really happy I made the good choice for the price.
You can find this cooler on the Lifetime website here