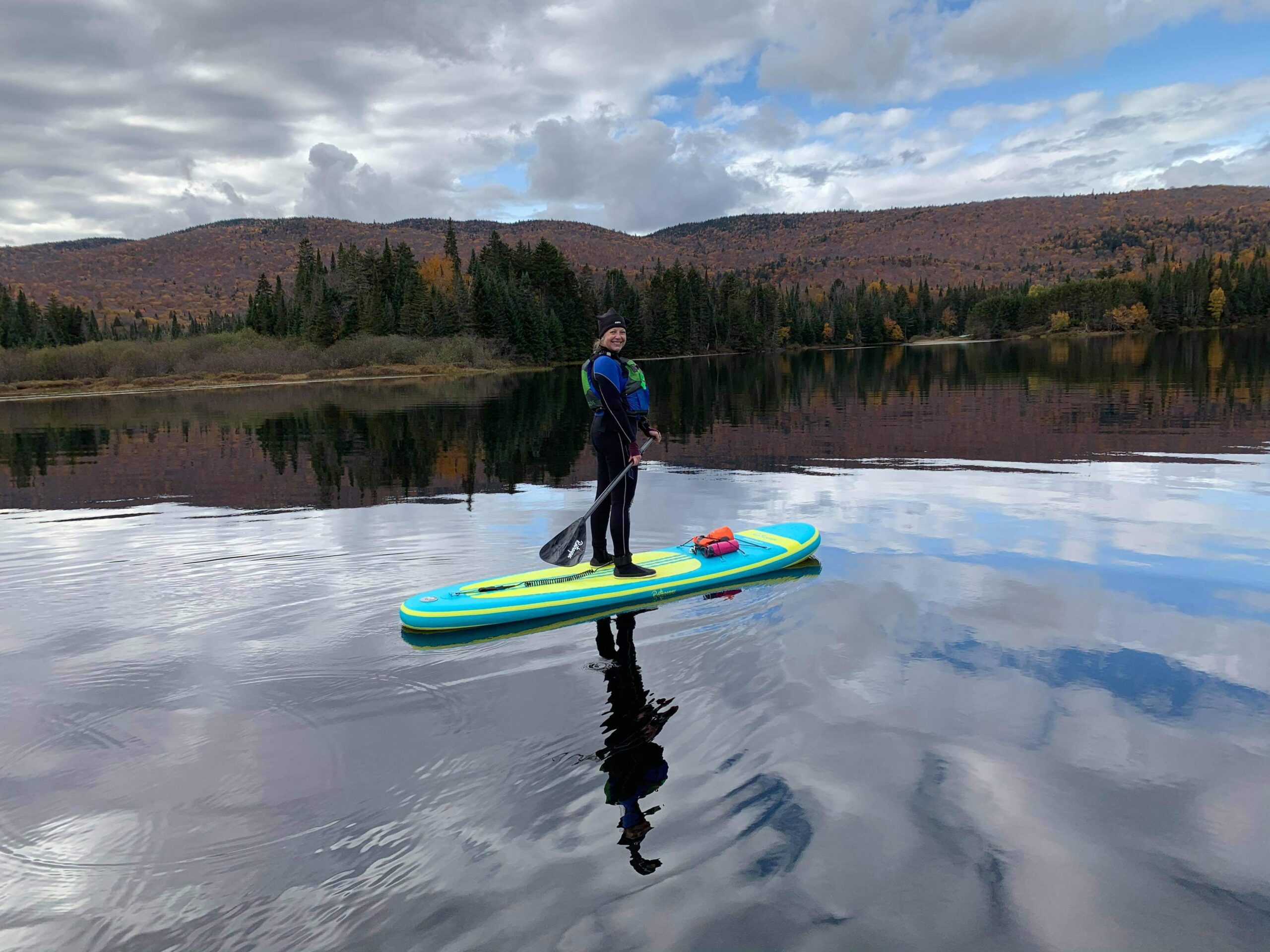 My first encounter with a SUP, a what? a Stand-Up Paddle board, was in 2018 in France. I was impressed to be able to paddle and stay up on that thing. Then in 2019 I signed up for a SUP-Fitness class in a pool, from that moment I was hooked! I bought my own board, joined a Facebook group, and did my first ride with them, on a cold Mother's Day in May.
Since then, I paddled any time I could, alone or not. For a girl who is usually seasick and scared of water if I cannot see the bottom, I went totally out of my comfort zone and it became my comfort zone. I can easily travel 3 hours for a nice paddle experience with a group or just go out solo for a Zen moment in nature. Last summer I even often go out, inflate my board just to have lunch out on the water and come back, crazy you think…try it!
I brought my board to Florida when I visited my mother (or should I say, I visited the Intracoastal waterway) that was so incredibly awesome, I thought I could never enjoy my Rivière des Milles-îles anymore. But I found out, on my board, balance is everything, physically yes but mentally and spiritually, so you make your adventure's worth whether in Florida or on a small brown water river in Québec. I make every ride count!
Cannot wait to share my experiences with you…