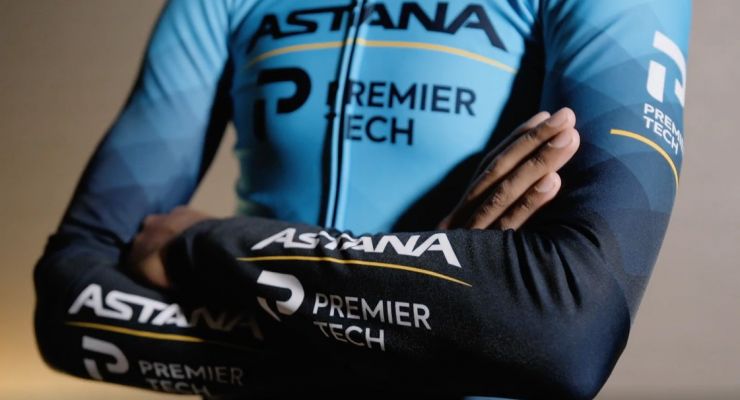 Source: Premier tech website
Premier Tech takes another step in its World Tour-level cycling sponsorship program. Indeed, after having announced last November the co-title sponsorship of one of the best UCI World Tour cycling teams, Astana – Premier Tech, the company now becomes co-owner of the team, in equal parts with Kazakhstan. For Premier Tech, this new co-ownership was the next logical step in its long-standing commitment towards sports, more precisely towards professional cycling.
Premier Tech and the cycling team have been forging a strong partnership for four years. As a result, they are both building their success on teamwork and on the desire to win by constantly surpassing themselves. With that many things in common, the partnership between Premier Tech and the cycling team, co-owned with Kazakhstan, was simply meant to be. In keeping with their partnership, this new co-ownership enables Premier Tech to be a tangible part of the team's direction and future successes. Thus, ensuring its brand, values, and strong company culture shine within the Astana – Premier Tech team.
"This new co-ownership strengthens our involvement and our support towards the riders and the entire Astana – Premier Tech team. Our commitment also allows Canada to strengthen its presence as an important stakeholder at the highest level of road cycling. In parallel with the commitment we see with the Israel Start-Up Nation team — which is co-owned by an Israeli Canadian businessman — our co-ownership with Kazakhstan really paves the way for the next generation of Canadian professional riders," says Jean Bélanger, president and chief executive officer of Premier Tech.