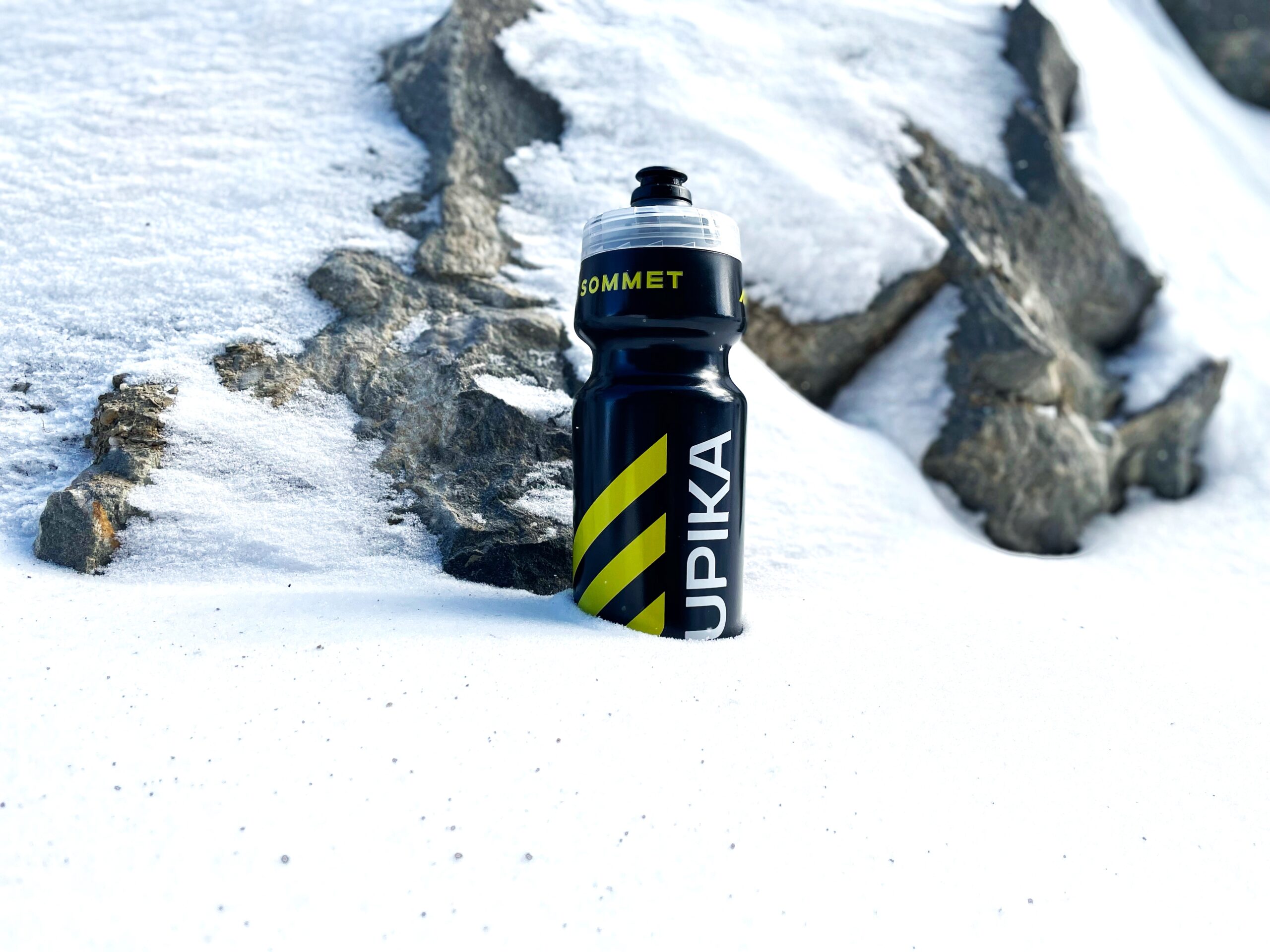 I'm not a runner who consumes a lot of nutrition products. In fact, when it comes to nutrition, I try to keep it as simple as possible. However, I do enjoy trying different products (bars, gels, chews, drinks) during bigger projects. Also, I attach great importance to what I drink since I sweat a lot and get dehydrated quickly. That's why I always include sports drinks with electrolytes in my runs of more than an hour.
About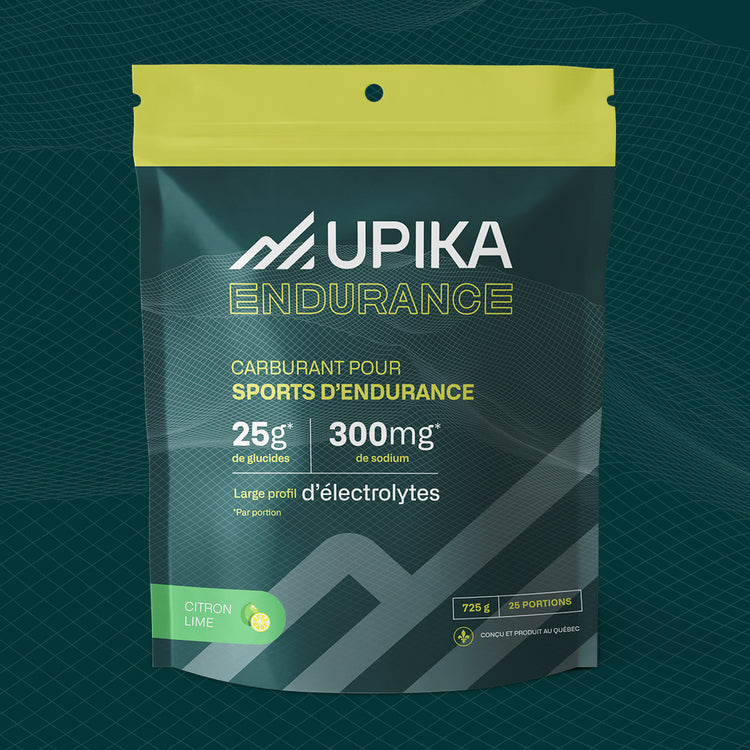 In the beginning of 2022, the new Quebec-based company Upika, created by former athletes, launched its first hydration product for endurance sports. Upika Endurance is a powder with a broad electrolyte profile available in two flavors, lemon lime and fruit punch. Each 29 g serving provides 100 calories and contains 25 g of carbohydrates (including 16 g of cyclic dextrin, an easily digested carbohydrate), 300 mg of sodium (and other electrolytes such as magnesium and potassium), taurine, B and C vitamin (to support muscular endurance).
On the field
On paper, the product seems perfect, but let's put it to the test. First of all, the taste is truly good. This is really important since sports nutrition products are useless if we don't want to consume them! I tested the lemon lime flavor, which is really good and easy to drink. It would be tempting to have it as a juice for breakfast, but don't do that! Second, it is unfortunately not possible to have objective data on the performance of the product. But my personal experience with this product has been very positive. I feel that the product does a good job to quench the thirst (which is very subjective, but still important), and I never felt dehydrated during or after my activities. I've never had any digestive problems during or after my activities either (I'm able to eat or drink barely anything), but if you feel you have a sensitive stomach, it would be a good idea to try Upika. It's easy to drink, and with 16 g of cyclic dextrin, it should be easily and quickly digested and absorbed. The nice thing about powdered products is that we can choose the dosage. Upika recommends dissolving one portion in 250 to 500 ml of liquid. As I mostly consumed this product during and after activities of 1 to 3 hours, I diluted one serving in 500 ml of water. For longer efforts, I could have diluted one portion in 250 ml of water or 500 ml of juice. That's another thing I like about this product is that it's really adaptable to your needs.
In conclusion
I don't want to be the one to tell others what to eat or drink, so I'll conclude by telling you that Upika is a quality product that is definitely worth giving a try. I can't wait to try it during hot summer activities!
You can have more information about Upika here: