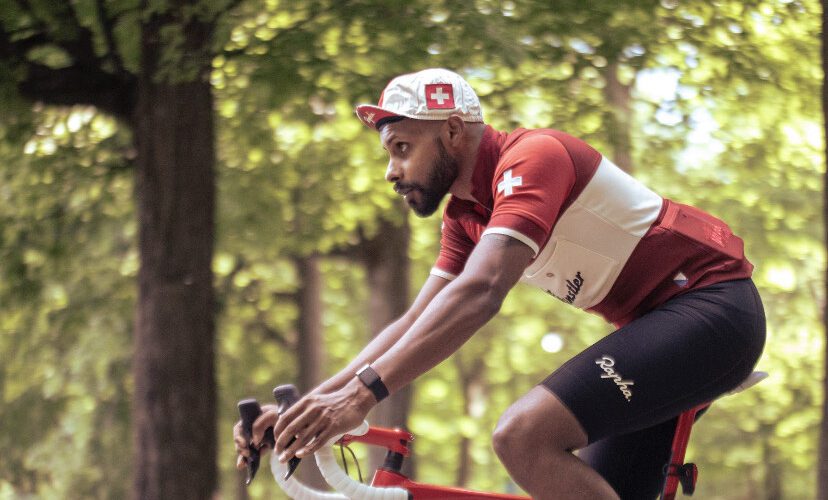 Ultra distance cycling starts and ends with one notion, mental fortitude. No matter how athletic you are, no matter how much wattage you can pull off in one ride, it's all about what goes in your head before each pedal stroke. My name is Anthony Dinesh Thambiah, I'm 31 years old and am an ultra distance cyclist. I would like to share with you the how, when and why I chose this sport and where this is going.

As a child, I learned quite quickly that I was no good with outpacing people, in fact, for a time I thought this was a huge fault. "There must be something wrong with me" I kept telling myself because I was unable to perform well in a race against my peers.

A sobering moment occurred in my head one day when doing the Bantam Halo run when I was 13. It was around that time I started to learn that I could run consistently without pause but at a slow pace. Moments like this transpired all throughout my adolescence where I'd run throughout a track for hours at a time without running out of energy. I wouldn't sprint, no. I would simply find my cadence and tune out for the rest of my run.

I started biking frequently once I got to college as a means of transport and kept that up for a few years. It was around that time when I tried my first 125km ride. I took up the map of Montreal, jotted down the applicable routes around the island, and went for an eight hour ride. As I got myself my first endurance bike I started to go and ride more 100km rides and I just couldn't stop. There was something in me that kept egging me to go another km more, even if my palms were getting numb, just to embrace the pain and go for more.

Around 2019-2020, my life felt like it went upside down. My mum, my aunt, and friend were all diagnosed with cancer. It shook me to the core. It was around the same time that I fell into a suicidal depression, a lot of days around that time felt dark. With the help of my friends and sister I started to pull myself up. It was around that time that I kept wondering whilst they were going through chemotherapy, if I could do something about this, if I could in some way help out. One day I was watching a youtube program of Mark Beaumont riding for 24 hours, and while that was happening I asked myself " Well if he can do it, why can't I?".

I knew that men such as Lance Armstrong had gone through testicular cancer, and I wondered how hard it must have been to bring this up to light. I believe that most men have this burden of performance, where they mustn't falter, where they must keep strong and carry on no matter what the cost. I wanted to break that silence, by having men start talking about their problems and afflictions to their male friends.

In July 2020, I decided to go and have the word spread out, and bring awareness to testicular cancer by riding for 24 hours. That same year I had another 24 hour ride in september. To my surprise, I received a message from a guy who was grateful for my various awareness posts. It turned out that he was positive for testicular cancer, and wasn't aware until my message got his attention. He went to get himself checked out after some time of doubt and the doctors were able to stop the spread from happening. Once I learned about this, I wanted to keep this wheel in motion and start bringing this awareness to light.
On July 9th 2022, I will go and ride for 24 hours from Montreal and attempt to reach Fredericton, New Brunswick. The journey will be tough, however, I have no doubt that I will be successful.
Follow my quest on Instagram here.