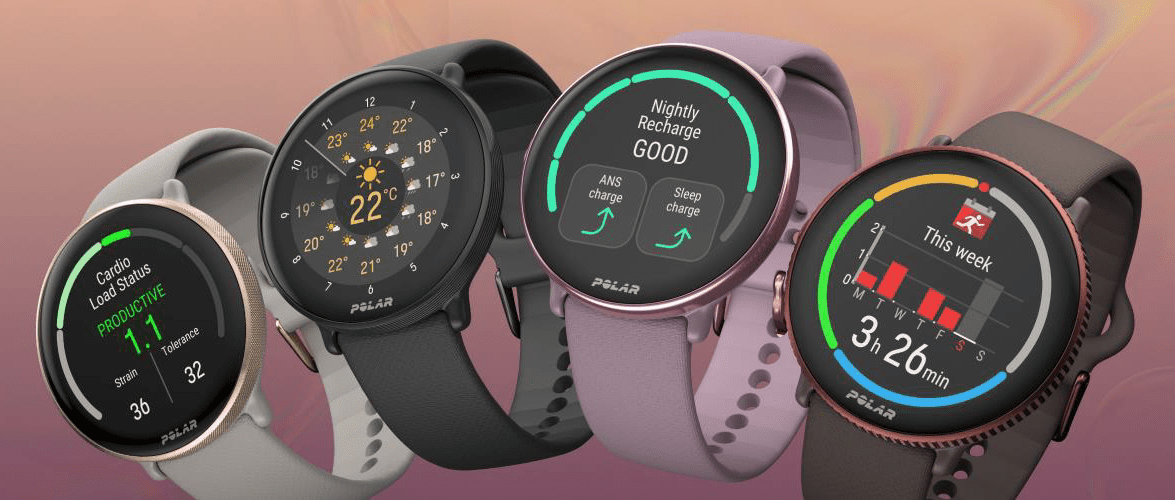 KEMPELE, FINLAND, 9 NOVEMBER 2022 – Polar Electro, the world leader in personal guidance for fitness, sport, and health, unveils Polar Ignite 3, a new fitness and wellness watch, which brings powerful training tools, best-in-class sleep tracking, customizable quick-access widgets, and a beautiful stylish design with a vivid high-resolution AMOLED touchscreen and a strong durable curved lens. Polar Ignite 3 takes Polar's advanced sleep tracking features even further with the introduction of SleepWise™, an innovative new tool that visualizes the impact of sleep on the day ahead and every morning presents a forecast of daytime alertness levels with a detailed outlook of the optimal time for focused activities.

Made for active lifestyles, Polar Ignite 3 is packed with beloved fitness features, including the new in-training Voice Guidance and daily on-demand workout suggestions. Plus, Polar Ignite 3 is so versatile that users will want to wear it all day long to track their activity, heart rate, and calorie. At night, automatic sleep tools track the amount, quality, and the different sleep stages to build a full analysis of how the body recovered overnight from exercise, stress, and other life demands.

"Everyone's circadian rhythm – our internal body clock – is different. Only when our lifestyle, including activity, fitness, and sleep-wake routines, is in harmony with our circadian rhythm can we then perform better," says Sander Werring, CEO of Polar Electro. "Polar Ignite 3 is the result of our passion to providing unique guidance that helps people all over the world live a more well-rounded life," he adds.

All-new design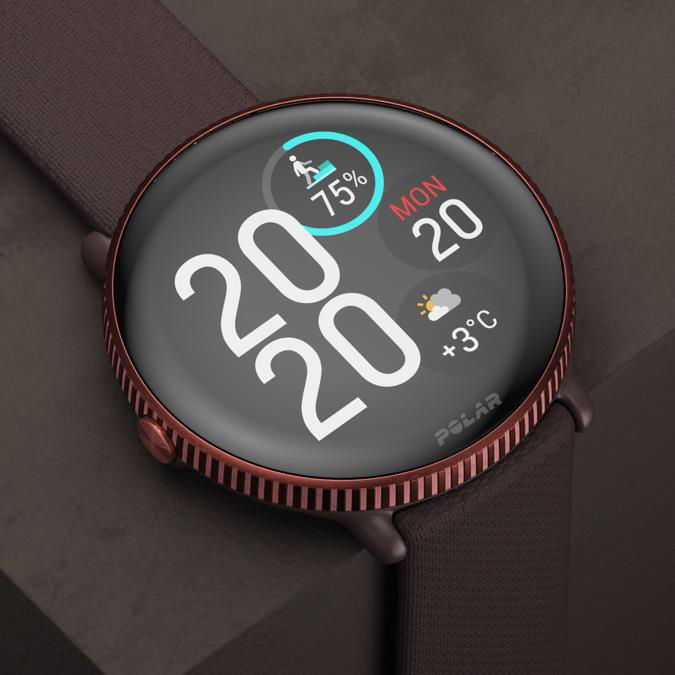 Smart and beautiful, Polar Ignite 3 is designed for active lifestyles. The sleek aesthetics and soft edges create a seamless screen experience. A stainless-steel bezel surrounds the curved, durable Gorilla Glass lens that protects a bright, vivid AMOLED touchscreen display that is easy to read in all conditions, both indoors and outdoors.

Polar Ignite 3 introduces customizable quick-access widgets that give instant access to the information that matters the most, including weather, heart rate data, activity summary, and more. With these widgets, users can personalize the watch face to suit a range of different colors, styles, and even matching wristband.

At a weight of just 35 grams with a wristband, Polar Ignite 3 is extraordinarily light, making it comfortable to wear all day – and all night – long, while tracking heart rate, sleep, and activity for days. Unlike with many other devices on the market, users don't have to worry about charging their watch every night. Even with the new bright display and the increasing list of capabilities, Polar Ignite 3 offers incredible battery life that lasts up to five days on a single charge, allowing users to track their activity and heart rate 24/7 and get more insights on their body's performance.

The stunning design is matched by powerful technology inside. With up to a 2x faster CPU processor compared to the previous generation, Polar Ignite 3 brings a massive leap in performance that delivers a smoother, faster UI experience. The flat-back design of Polar Ignite 3 allows closer contact to the skin to Polar Precision Prime™ sensor fusion technology continues to provide best-in-class wrist-based heart rate measurement.

Despite its compact case size, Polar Ignite 3 comes equipped with powerful dual-frequency GPS, using the L1 and L5 bands for precise positioning. It measures distances and route data with maximum precision and less interference from tall buildings and bad weather.

Polar Ignite 3 also brings a colorful and fashionable new collection of 20mm wristbands, including the elegant Obsidian Crystal and Alcantara Stone variants, which put the finishing touch to any style and provide a snug, ultra-comfortable fit.
Find your own rhythm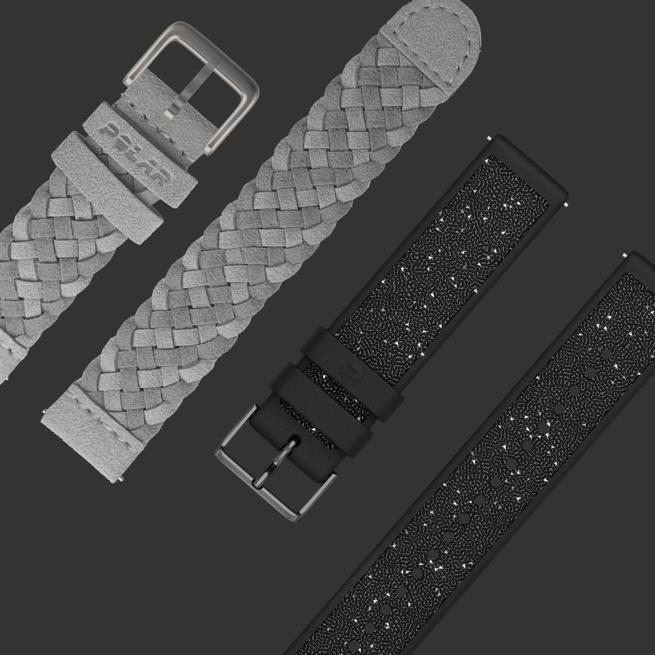 The circadian rhythm is the internal clock that governs all systems in our body. From exercise to sleep, Polar Ignite 3 is equipped with a suite of features designed to help people balance their lifestyles with this rhythm.

Living in sync with our individual circadian rhythm starts with sleep. Polar Ignite 3 takes Polar's advanced sleep tracking features even further with the introduction of SleepWise™. By combining sleep amount, quality and timing with the internal rhythm and individual sleep needs, the all-new SleepWise™ analyzes the user's sleep-wake cycle and determines their cognitive alertness for the day ahead. Every morning, users will see a detailed outlook of their alertness levels and understand better when the optimal time is for focused activities, or just winding down. SleepWise™ will be available to all Polar Flow users with watches that support Sleep Plus Stages™ later this year.

The other key component to finding optimal rhythm is exercise. When it's time to work out, Polar Ignite 3 has a robust suite of training and coaching tools Polar users have come to love. No matter where they are in their fitness journey, users can easily check their condition and level with simple – yet scientifically sophisticated – tools like Fitness, Walking, and Running Performance test. With over 150 pre-defined sports profiles,everybody can choose their favorite activity, and get the tools to track it. For those looking for movement coaching or guidance in an instant, Polar Ignite 3 comes equipped with FitSpark®️, an on-demand guide for daily workouts chosen to suit the body's current condition and level of readiness.
Now, users can stay focused and limit distractions during their workouts with the new Voice Guidance feature. During workouts, Polar Ignite 3 offers real-time feedback and essential workout metrics through headphones or connected speakers, so users know exactly how they are performing at all times. Voice Guidance is available any time Polar Ignite 3 is connected to the Polar Flow mobile app.

After the day's exercise, work and the demands of life, users can wind down with Serene and its guided breathing exercises to manage stress and calm the body and mind.
Polar Ignite 3: Key features
SleepWise™: An analysis of how sleep affects the day with detailed forecast of daytime alertness levels, plus an estimate of when the body is ready to fall asleep.
Nightly Recharge™: An overnight recovery measurement that shows how well a person recovers from stress, and other demands of the day.
Sleep Plus Stages™: Automatic sleep tracking tool that shows the amount and quality sleep, and the time spent in each sleep stage.
Serene™: A guided deep breathing exercise that helps you relax your body and mind and manage stress.
Polar Precision Prime™ Sensor Fusion Technology: Advanced optical heart rate tracking technology.
24/7 Activity Tracking: Polar Ignite 3 tracks the cumulative active time, steps, and distance each day.
FitSpark™: Daily, on-demand exercise suggestions chosen to suit the body's condition and readiness.
In-training voice guidance: Real-time feedback and essential workout metrics through headphones or connected speakers (when connected to Polar Flow).
Walking Test: A simple, safe, and repeatable way to measure VO2max by going for a 15-minute brisk walk.
Smart Calories: The number of calories burned during training sessions as well as total daily calories.
Energy Sources: A summary of how much of different energy sources (fats, carbohydrates, and proteins) you used during your session.
Music controls: Users can connect Polar Ignite 3 to the music app on their phone to navigate around playlists and adjust volume straight on the watch.
Polar Flow: Powerful and free fitness and training app to see, analyze, and understand all activity exercise, and sleep data.
High-Resolution AMOLED Touchscreen Display: A vivid and vibrant color display that is easy to read, size: 1,28-inch, resolution: 416×416, 16M colors.
Customizable Widgets: Users can choose the information that appears on the watch face and access instantly to the functions and information they need most.
Dual-Frequency GPS: Pinpoint accuracy with less interference from tall buildings and bad weather.
Long-Life Battery: Up to five days in watch mode or up to 30 hours of continuous training time with GPS and heart rate monitoring on a single charge
High-Speed Processor: Up to 2x faster than the previous generation of Polar Ignite.
Availability and pricing
Polar Ignite 3 is available today at polar.com/ca-en and retail stores worldwide, for $449.99 CAD, in Night Black, Purple Dusk, Greige Sand, and Brown Copper.
ABOUT POLAR

For over 45 years, Polar has provided guidance for health, sports, and fitness with the world's best measurement technology and data-driven user insight to help people – from first-timers to professional athletes – succeed in their pursuit of a happier and healthier life. Renowned for an unparalleled dedication to science and deep understanding of sports, wellness, and technology, Polar has cemented itself globally within the industry as the go-to partner for anyone looking to discover their true potential. Our award-winning product range includes pioneering sports wearables that work elegantly with Polar training apps and cloud services.

For more information, please visit https://www.polar.com/ca-en