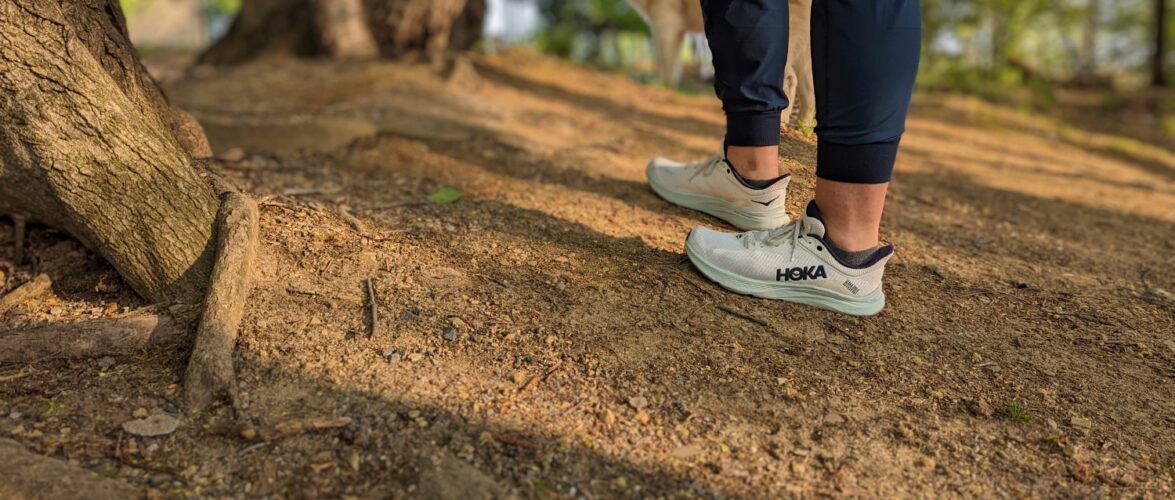 HOKA's primary goal is to inspire everyone to get moving. When I look at their products, I truly believe this goal has been achieved. Both in design and comfort, the HOKA shoe line makes me want to train and move. Whether we're talking about running, walking, fitness or outdoors, HOKA wants to bring out the athlete in all of us.
ABOUT HOKA
Founded in 2009 by two passionate mountain runners, Jean-Luc Diard and Nicolas Mermoud, HOKA ONE ONE remains an American company that specializes in the manufacture of running and hiking shoes. Originally French, they were bought out in 2013 by a footwear giant, the American Deckers Group.
Cushioning and support are at the forefront of HOKA product design. The designers want to provide maximum comfort with a smooth and efficient running stride. HOKA ONE ONE has a significant meaning. It is a phrase from the Maori culture meaning "to fly on earth." Which corresponds to the specificity of the shoes of this brand; their imposing soles are supposed to provide significant cushioning while remaining light. The exact feeling of floating when you are running.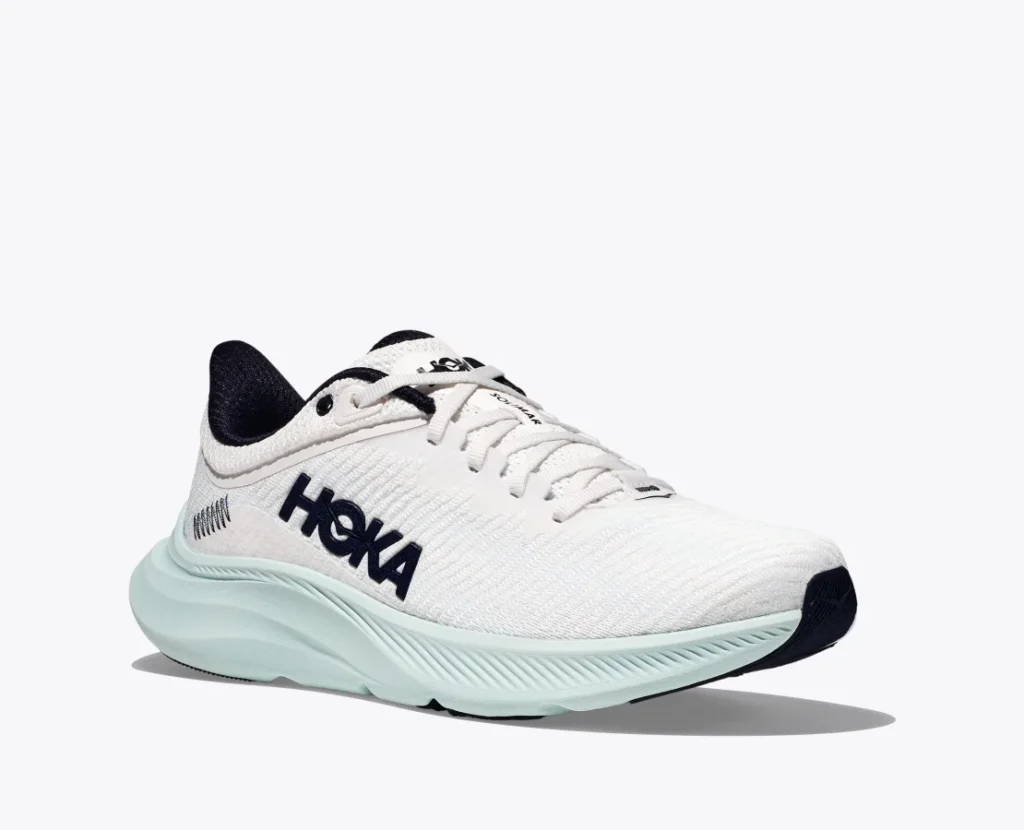 The Solimar Women's from HOKA are streamlined shoes with a reasonable height and a balanced midsole, with extended reinforcement under the heel. What does Solimar signify? It is a nod to its design, reminiscent of the rollers on Solimar Beach in Southern California. They are ideal shoes for daily running sessions or training. Since I don't qualify as a runner, this was the perfect footwear for me to try. I like to work out at the gym and go for a few runs in the neighborhood with my dog. I tried these shoes on varied terrain, on a treadmill and an elliptical. I'm used to training with shoes that are usually flat. So I was curious to compare with the Hoka, which are particularly high in the heels. The Solimar offers several features that are make essential workout partners;
– Made of stretchy and recycled Mesh fabric, they offer great breathability. Whether during my indoor or outdoor training, I did not feel that my feet were overheating.
– The heel is anatomically designed to optimize the support of the Achilles tendon. This feature offers a unique feeling. A feeling of an embrace between the shoe and the foot. No feeling of friction or discomfort during my runs.
– Stability-related technology provides support and assurance on any surface. I have fragile ankles that are at risk of spraining. I'm rather apprehensive with oversized soles because I feel like my ankles might twist more easily. However, the Solimar really provides a feeling of stability and balance. Whether at the ankles or towards the front of the foot, I feel very stable in them.
– CMEVA midsole acts as a shock absorber but does not weigh the shoe down. It is developed to greatly reduce the impact of the foot on the ground. The Solimar model does not have the greatest cushioning in the shoe line. The cushioning adjusts according to the model, to offer the best degree of performance for the type of activity practiced. They were just perfect for my daily training; when I do jumps, lunges, my cardio sessions, etc.
– There is a highly abrasion resistant rubber outsole, which gives them greater durability. And finally, the extended heel pull allows the shoe to be put on easily and quickly.
TO CONCLUDE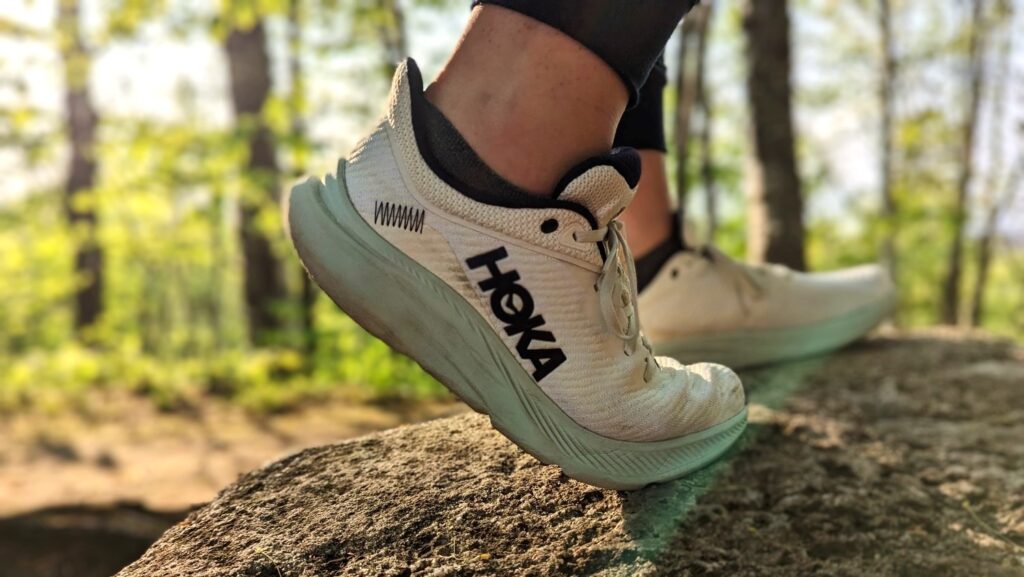 I'm genuinely happy to have had the chance to test one of their products. They are so beautiful and varied, it almost makes you want to try them all. The Solimar wasn't the most extroverted model, but I love the design and comfort of this shoe. They are listed at $125 USD. I am definitely getting another pair, probably for hiking or trail running. I heartily recommend this company. A brand that constantly strives to innovate and push the limits of performance by collaborating with professional athletes and using high quality materials.
You can have more information Hoka here: