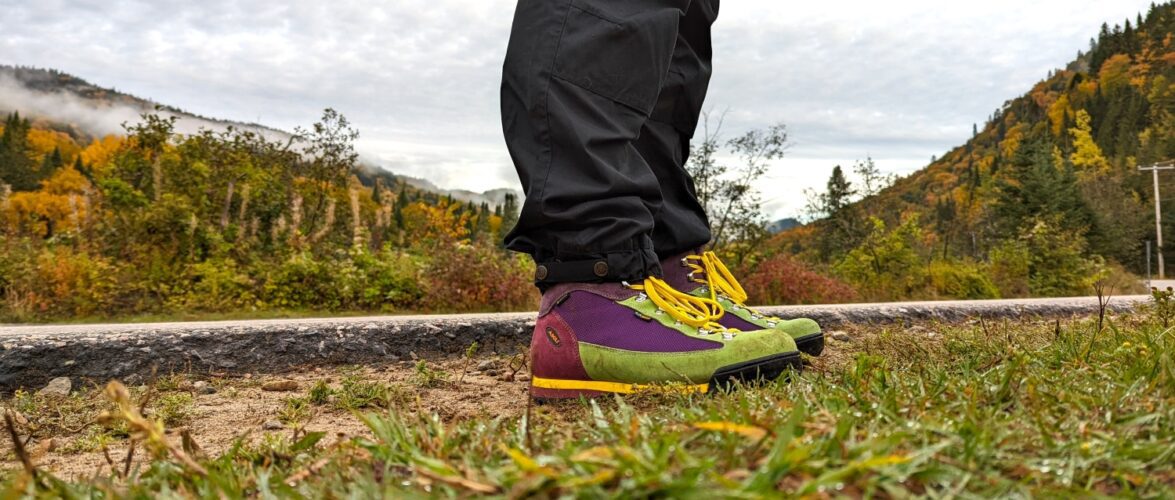 My boyfriend and I practice a wide variety of sports throughout the year. In the fall season, hiking takes up most of our weekends. It's the end of the biking and climbing season, but to me it's the perfect time to hike in the mountains or walk in the woods!
I had the chance to test a pair of Ultra Light Original GTX for women from the Italian company AKU. Based in Montebelluna, they have been perfecting their art for over 40 years! They are dedicated to making the highest quality outdoor footwear. AKU is a brand that was unknown to me until last spring. I am really surprised by the quality of this product and here is my opinion about this flamboyant pair of boots!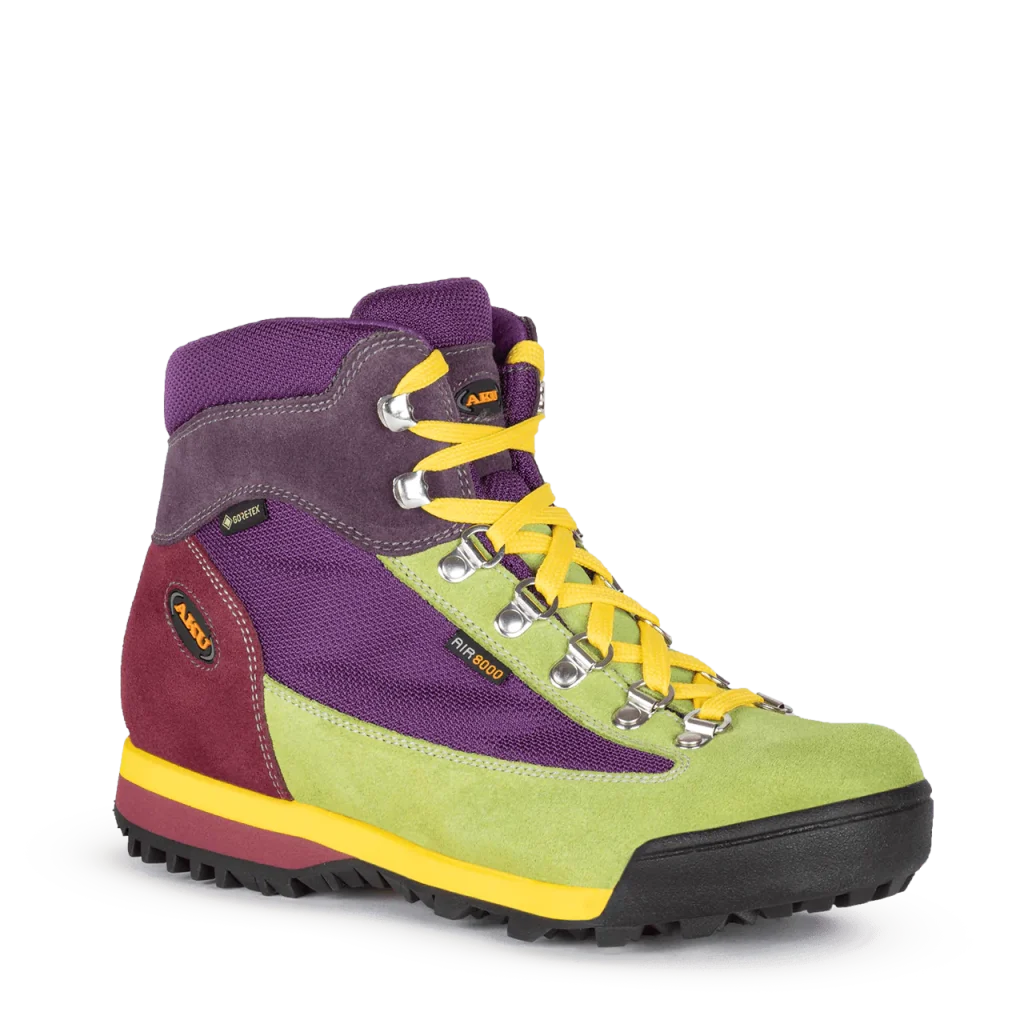 Specifications
Let's start with the most striking point; those vibrant colors! These boots have such a unique design. They don't go unnoticed. They might not be for everyone, but for me, they offer an original touch to my style and I love them.
For the technical aspects, the Ultra Light Original GTX is made with the GORE-TEX Performance Comfort membrane to keep your feet dry. I also noticed that the tongue is also sewn into the top of the boot, avoiding any infiltration.
They are also equipped with a particularly aggressive sole; the VIBRAM Everest. From my first hike, I immediately noticed the great grip this sole provides. Whether it's on a rock slab near a summit, or on a wet and slippery dirt trail, the grip is impressive.
AKU use their ElICA Technologie for the conception. It is an anatomical fit, which provides stability and weight distribution. Very stable for the ankles and seem especially reinforced at the top of the heel. I have a fragility at this level and I felt pretty safe every time I hiked with them.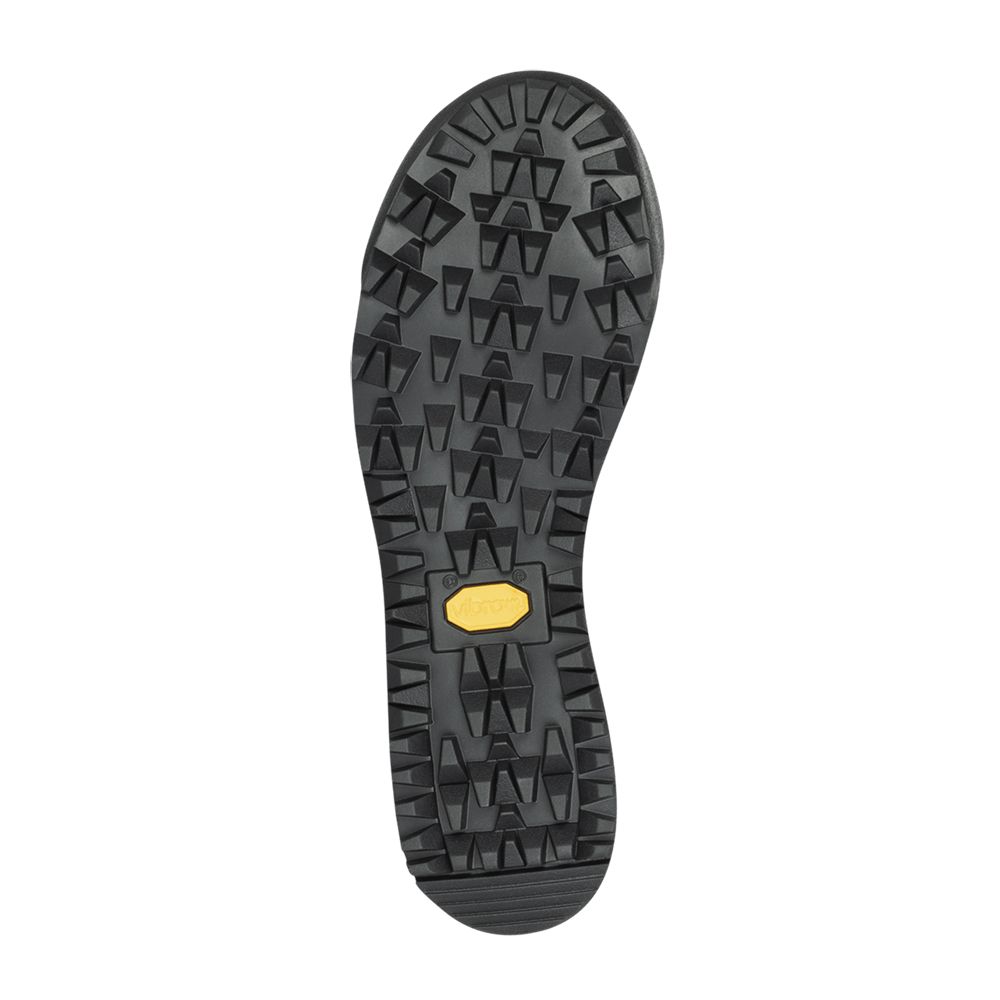 Comfort
I tested them over the summer and during this fall. For the hot days of July, they were not ideal. On one of my hikes in New Hampshire, the temperature was around 28-30°C (83-86°F) and I found them too insulated, not breathable enough. With the weather in September and October, the Ultra Light Original GTX are just perfect! On the AKU website, they offer a chart describing the ideal use of their different models. It talks about the terrain, the climate and the type of hiking. The Ultra Light Original GTX are optimized for light to moderate hiking and warm to cool climate.
I found them very comfortable, with plenty of space for toes. They are so light and well cushioned. I did not feel any rubbing anywhere.
Conclusion
For an excellent pair of boots with a great look, I highly recommend the Ultra Light Original GTX. They are priced at $299.95 (cad). This is the price I usually pay when I buy a pair of hiking boots. When it comes to outdoor sports, I consider that comfort and quality are important elements in the choice of equipment. So in my eyes, this is an interesting price compared to the quality of this product! If you are a casual hiker like me, varying between 5 and 20 km per outing and in varied terrain, AKU answers the call perfectly. Not too stiff, not too soft, these will be a great addition to your boot and shoe collection.
You can have more information about AKU here: