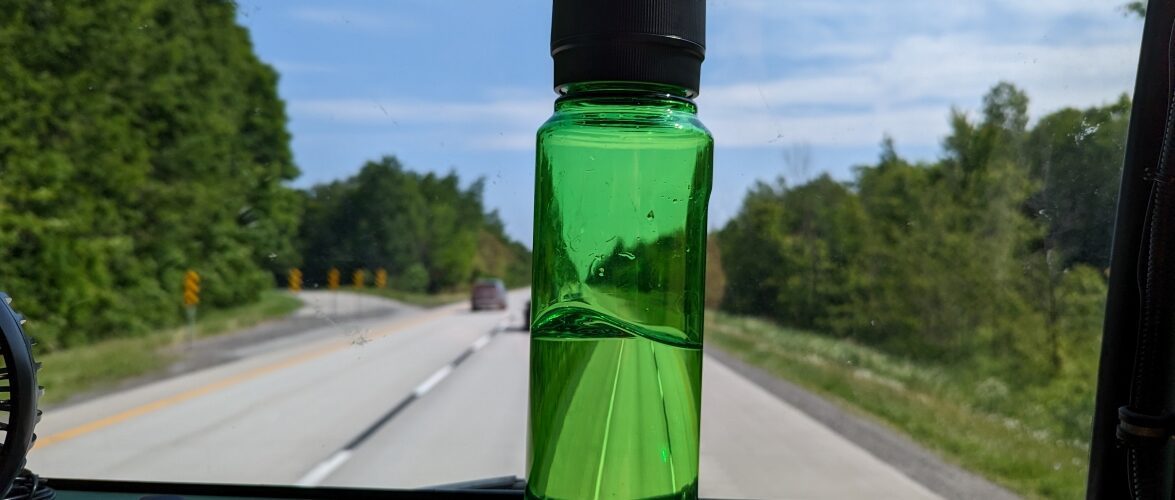 Father's Day is around the corner, and some of you still haven't figured out how to mark the occasion. You don't have to look any further, because the Yeti outdoor products company has put together a great catalog of gift ideas to thank our dearest dad!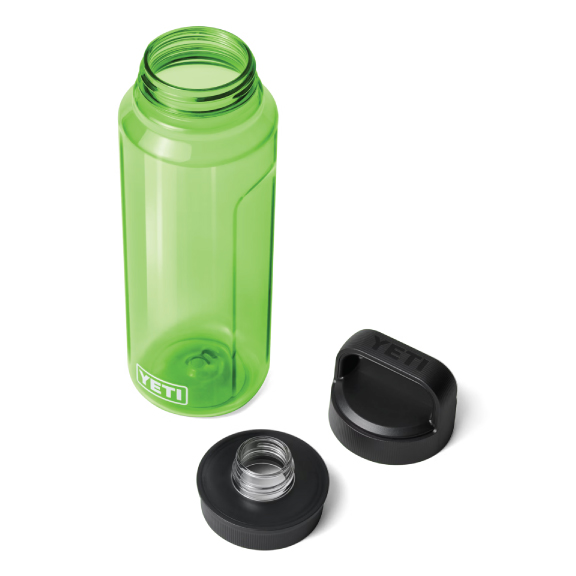 If you desire something classic and always practical, a beautiful coffee thermos would make it. In fact, Yeti makes some remarkable ones. But with the heat and summer rapidly approaching, why not offer something more refreshing? That's why I'm proposing the Yonder 1L water bottle instead.
The all-new Yonder water bottle is different from the company's usual bottles. What makes it different? The Yonder is a transparent, non-insulated plastic water bottle. It is 50% lighter than their standard insulated Rambler water bottle. It is currently the lightest in the Yeti product range.
The term light is relative. Indeed, the first time I held the bottle in my hand, I couldn't say that it was very light. It's the lightest Yeti offers, but not the lightest on the market. On the other hand, what a durable quality product! It weighs a certain amount, but I don't see the day when I'll be able to get through this plastic bottle. Sincerely, I've never had a plastic bottle that seemed so strong and sturdy.
One of the details I particularly like is the Yonder cap. There are two bottleneck sizes. The lower part of the cap is wide, and the upper part of the cap is narrower. Personally, I prefer drinking from a wider neck, but my clumsy girlfriend always spills it everywhere. Therefore, the smaller neck size is ideal when I'm sharing my water ration with her! There's also a handle on top of the cap, so it's easy to carry around or hang on your bag. The cap is solid and sturdy, with an excellent grip. I think it will be extremely challenging to break.
In conclusion
In short, the Yonder 1L from Yeti is an excellent article to give as a gift. It is beautiful, simple and practical, as well as being super-strong and durable. Yeti products are always of the highest quality. The price is a little higher than other brands offering a similar product. However, I own several of these water bottles, and Yeti's Yonder is well worth the price. As soon as you pick it up, it's easy to see the difference; I guarantee it. The Yonder Bottle 1L is listed at $38 CAD. There is also a smaller model, the Yonder 750 ml listed at $34 CAD. Mine is green, and it is a limited edition! But you can have it in various colors; more neutral like Clear, Seafoam, Navy and Charcoal.
You can have more information about Yeti here: