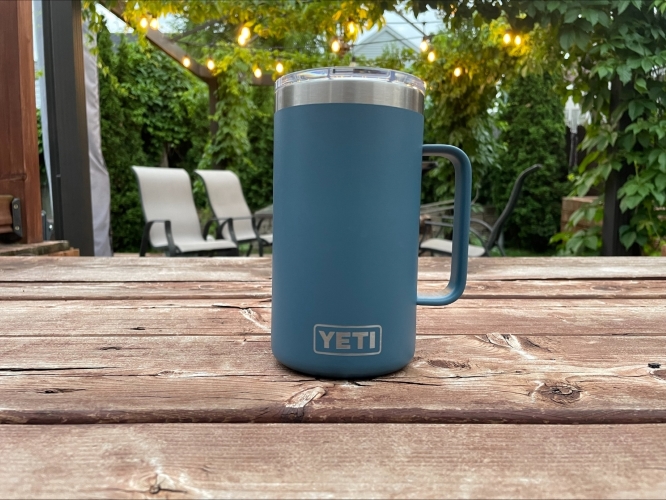 Father's Day is less than a week away! You still haven't found the perfect gift so here it is.
About YETI

In 2006, we founded YETI Coolers with a simple mission: build the cooler we'd use every day if it existed. One that was built for the serious outdoor enthusiast rather than for the mass-discount retailers. One that could take the abuse we knew we'd put it through out in the field and on the water. One that simply wouldn't break. We decided early on that product innovation would come from necessity and firsthand experience – not from market research and data analysis. Today, YETI products perform when it matters most – whether that be an excursion into the remote Alaskan wilderness, chasing redfish on the Gulf coast, or just getting together with friends in the backyard.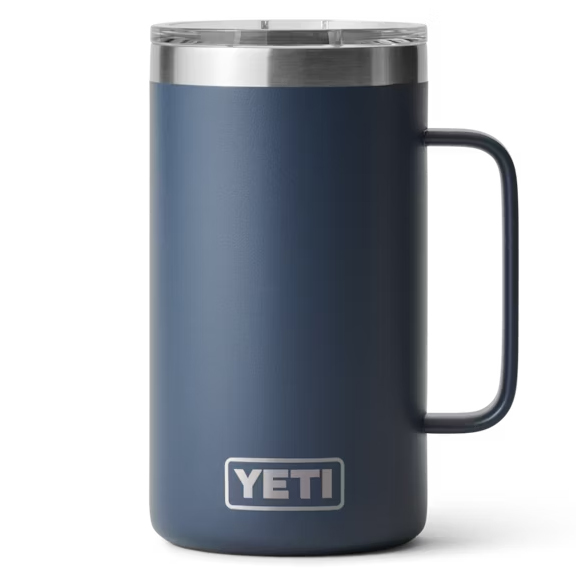 The YETI RAMBLER 710ML mug with MAGSLIDER lid and handle is just WOW! Made
stainless steel, sturdy and big. Dad's first coffee in the morning stays hot for a long time and
his first beer at the end of the day stays cold for a long time too!
Whether you're at the campsite, construction site, the office, the gym or even Dad's lawn mowing on a
sunny Sunday morning, YETI's RAMBLER 710ML mug is the perfect gift to accompany your father in all his activities.
The best part is that YETI's RAMBLER 710ML mug is dishwasher safe! It's even better!
In conclusion
With more than 11,600 reviews at 4.7 out of 5 stars, it's impossible to miss your Father's Day gift this year. 45 plus applicable taxes and free shipping, it's truly the perfect gift!
You can have more information about Yeti here: