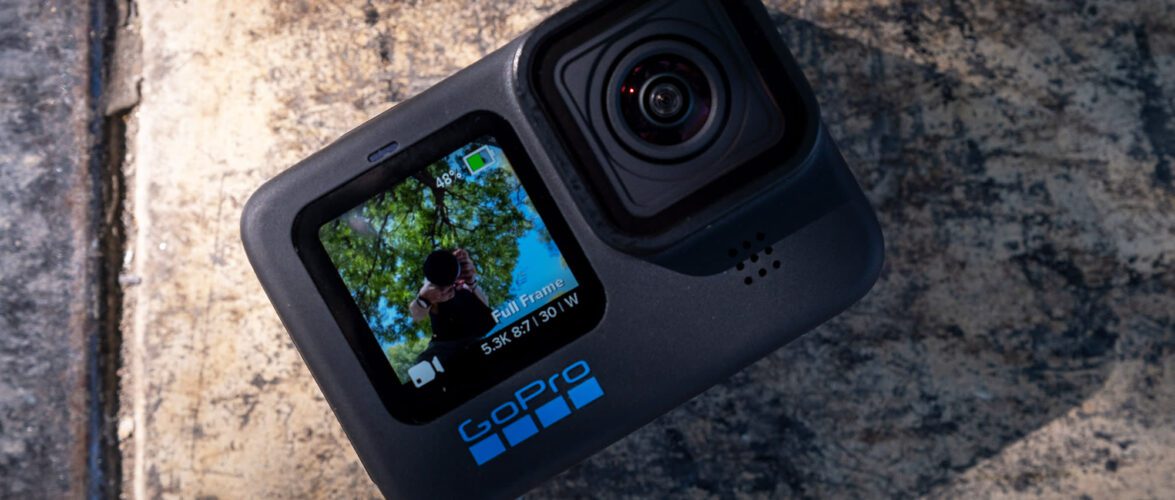 Shop the all new HERO11 Black Mini: https://GoPro.com/HERO11Mini
Get incredible HERO11 Black video performance in a smaller, lighter, + simpler design. HERO11 Black Mini's size makes it more comfortable to wear when capturing point-of-view footage, while its dual mounting fingers expands your body + helmet mounting options. The revolutionary, tall 8:7 sensor ensures that you'll get stunning 5.3K video, silky-smooth HyperSmooth 5.0 video stabilization, + the flexibility to turn your footage into wide, cinematic clips or extra-tall, vertical shots for social media. Waterproof as ever, + even more rugged, it's ready for any adventure. Simply press the Shutter button to power up + record with our best settings. While your GoPro is charging, your shots auto-upload to the cloud + then an edited highlight video is sent to you.
✔️ Auto-Highlight Videos Sent to Your Phone
✔️ Unprecedented Mounting Versatility with 2 Sets of Folding Fingers
✔️ 1-Button Simplicity with QuikCapture + Voice Control
✔️ Extra Rugged with Scratch Resistant, Removable Lens Cover
✔️ Waterproof to 33ft (10m) ✔️ Revolutionary, Tall 8:7 Image Sensor—Built for Social Media Sharing
✔️ Emmy® Award-Winning HyperSmooth 5.0 Stabilization with AutoBoost + 360° Horizon Lock
✔️ 5.3K60, 4K120, + 2.7K240 (8x slo-mo)
✔️ 24.7MP Video Frame Grabs
✔️ 10-bit Color—1 Billion Colors
✔️ Built-in Enduro Battery Technology
✔️ New HyperView Digital Lens
✔️ New Night Effects
✔️ Lens Mod Ready
✔️ Webcam Mode + Live Streaming
#GoProHERO11 Black Mini will bundle with a GoPro Subscription for just $299, starting 10/25. Opt in for a reminder at https://GoPro.com/HERO11Mini.
—————————————————————-
Want to snag products used in this video?
HERO11 Black: https://GoPro.com/HERO11Black
HERO11 Black Accessories Bundle: https://GoPro.com/HERO11Bundle
HERO11 Black Mini: https://GoPro.com/HERO11Mini
HERO11 Black Creator Edition: https://GoPro.com/CreatorEdition
—————————————————————–
Music Credit PasteI "Trouble Seeker" Shot 100% on GoPro: https://bit.ly/3LfQTHH
Get stoked and subscribe: http://goo.gl/HgVXpQ
For more from GoPro, follow us:
Facebook: https://www.facebook.com/gopro
Twitter: https://twitter.com/gopro
Instagram: https://instagram.com/gopro
TikTok: https://www.tiktok.com/@gopro
The Current: https://gopro.com/news
GoPro: https://gopro.com/channel/ #GoPro #GoPro #GoProHERO11 #HyperSmooth