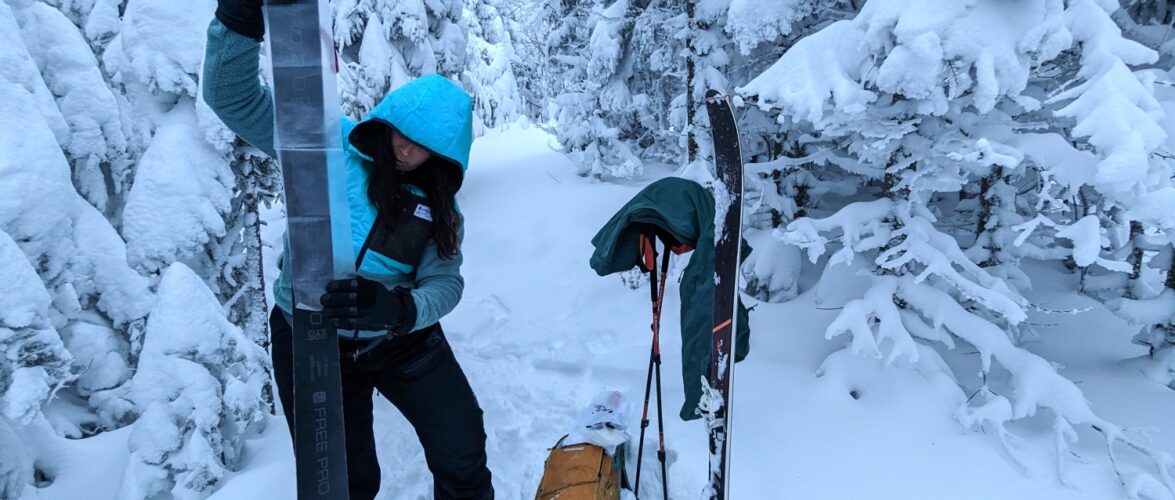 This winter I had the chance to test some products from Cotopaxi. You've probably started to see more and more of this brand in stores and their products are quite easy to recognize, because of their colorful design. Behind the modern and funky appearance of their products, lies an environmentally responsible company with a distinct mission. Their tag line resume it up well; «Gear for Good» which promises as best to produce ethical and sustainable equipment, while providing support to communities in need.
About Cotopaxi
Maybe some of you already knew it, but I discovered that Cotopaxi is One of the world's highest active volcanoes in Ecuador. This mountain exercised a considerable influence in the life of one of the founders, Davis Smith, who grew up in Latin America. Marked in his youth with the inequities of communities in need, Davis wants to make a difference with his company. He believes businesses can actively contribute to a variety of environmental and poverty issues.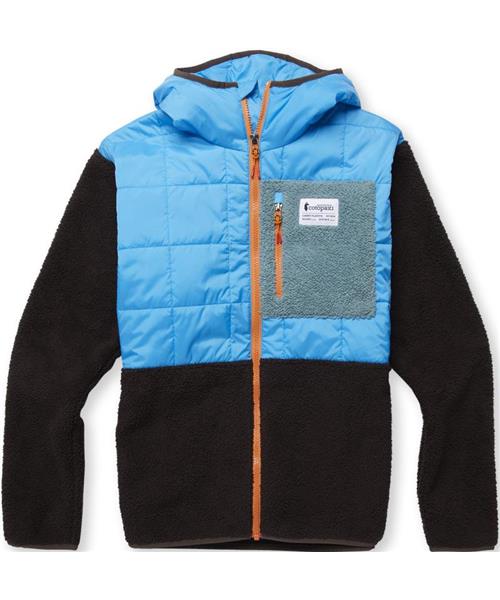 Now let's talk about this famous jacket. Here in beautiful blue sky/bluegrass color, the Trico Hybrid Jacket remains the ideal partner for my winter adventures! Sincerely, this jacket lends itself to many occasions. It is so comfortable and comforting, the Trico Hybrid from Cotopaxi is a favorite for me. It is a quilted insulation and a high pile fleece, all in one.
Here are some specifications. This hybrid layer has been manufactured in the most eco-friendly way with various materials. The shell is made from repurposed polyester fabric, the padding is in repurposed foam, and they used repurposed brushed tricot fabric for the lining. It is designed to provide nice warmth without necessarily becoming too hot, as can happen with a full insulating shell.
My observations on this product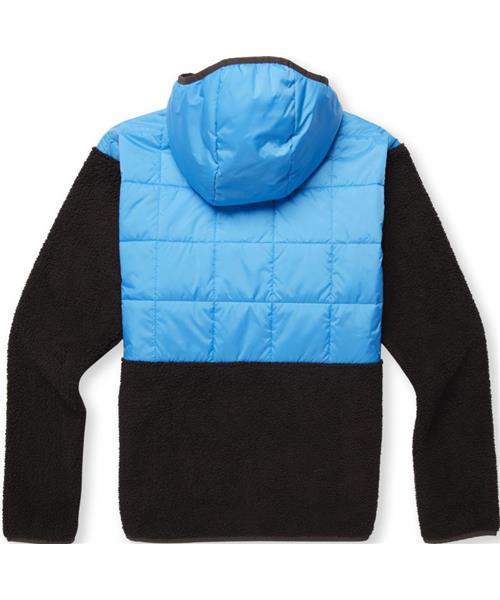 – The sizes are accurate; I received the women's model in the X-Large. This is more of a loose fit, as it can be used as a mid-layer or even outer layer.
– The hood is big, there is enough room to place it over a helmet (when I do climbing, skiing, biking, etc.). For example, on a ski touring trip, my Trico Hybrid Jacket kept me warm when it was the time to remove my skins and get ready to ski down. I easily wear it over my gear, including my ski helmet! In everyday life, the fact that the hood is big can sometimes be annoying. I may have to replace it often, to avoid it falling in front of my eyes.
– The very large pockets can hold a lot of stuff. However, they don't have zippers.
– Despite all the comfort and warmth, this hybrid jacket remains light and compact. It fits easily in a backpack when I go hiking or doing other winter activities.
– This Jacket is breathable but not as breathable as a technical sport jacket. It is more like an everyday jacket that you drag along to keep warm during an activity.
To conclude
I fell in love with this product because with its trendy style, this beautiful jacket offers warmth and comfort in my adventures but also in my daily life! It has become a valuable partner for my weekends. I love wearing it, whether it's for hours on the road when I leave in nature with my camper, or to keep me warm while playing outside. It is $175 US for a quality, durable jacket made from recycled materials, by a company that is concerned about the environment and reinvests in the well-being of communities in need.
You can have more information about Cotopaxi here: