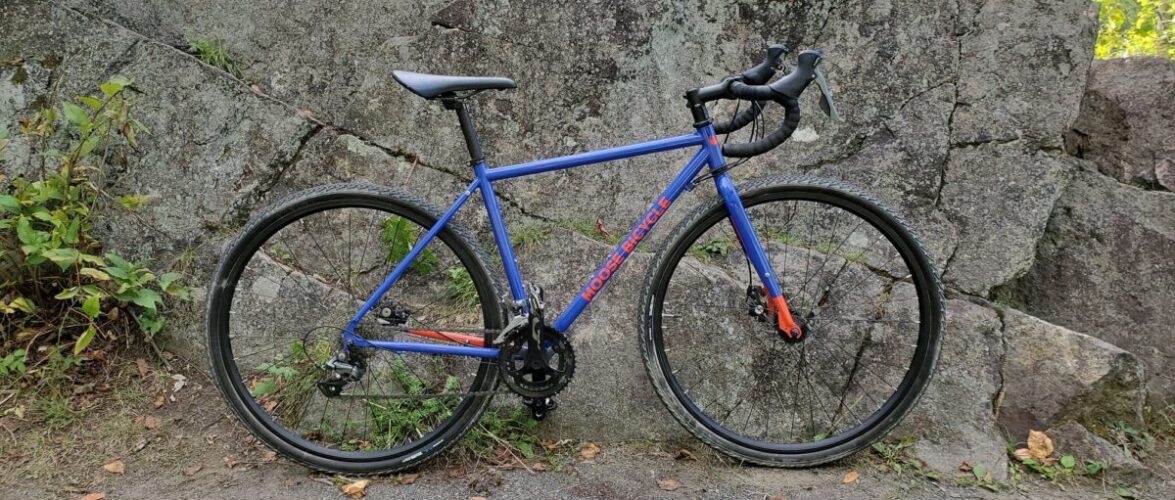 I got the idea since spring to try the gravel bike, but with the shortage of bike, I got back to it quickly. Residing 1 minutes away from the Parc Linéaire le P'tit Train du Nord stone dust part, I thought the gravel bike was a good compromise between performance and comfort… somehow.
Moose Bicycle contacted me to try their Gravel Express 2 in July and I quickly agreed. This was going to let me see if this type of bike was right for me and if for $ 999 we have enough for our money.
I have to admit that I didn't like having a steel frame and I had a weight bias without trying it. I was surprised when I got the the bike to see how light he was for a steel frame. In addition, the frame has clip points for bags at the back triangle and fork. At the level of the frame size, I measure 5 ft 8 and took a small which was the perfect size for me.
The Gravel Express comes with a complete Shimano Claris 2 X 9 group and Tektro mechanical disc brakes. I was surprised vs my Ultegra at the accuracy of the speed change. At the brake level, however, Tektro didn't live up to it even after a new fit.
The bike comes with a new 700 x40C tire from Veetire the Rail which is tubeless ready. This tire for what I did was amply suitable for it and cleared the rock dust. When doing abrupt maneuvers, the tire behaved as well.In conclusion, with over 250 km done on stone dust and asphalt, I must admit I was impressed with this bike considering its selling price. Bike is, in my opinion, perfect for someone who would like to learn about gravel bike and then make modifications to it.