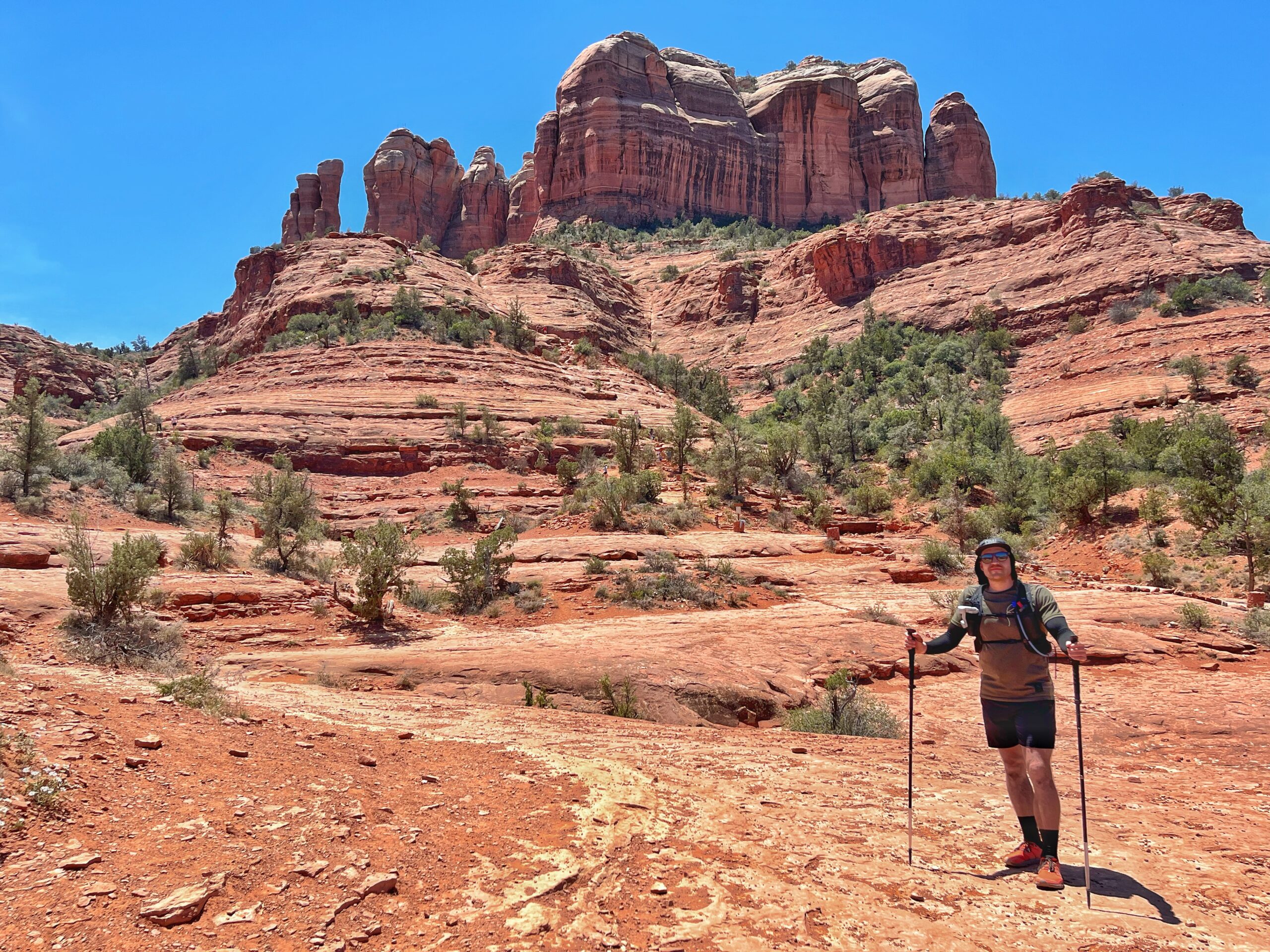 The large French retailer Decathlon arrived in Quebec 2-3 years ago and still seems to be unknown to outdoor enthusiasts. This company is often despised by sports veterans since it offers mainly low-cost equipment. However, one must be careful because low cost doesn't always mean low quality, just as high cost doesn't always mean high quality. For me, Decathlon is the place to go when I want items that work well without gimmicks. I brought the Forclaz MT 900 z-poles in a trip to Grand Canyon and Sedona in Arizona. Here is my review.
Z-poles have become a necessity for me with trail running since my running vests are much smaller and shorter than my long-distance backpack. Very popular in the trail running community, z-poles are a must for everyone who travels or does long distance hiking. Their major advantage is that they are much shorter when stored. 14 inches for the Forclaz MT 900 compared to 24 inches for my previous poles. This doesn't make the adjustment any more difficult. The Forclaz MT 900 z-poles provide precise and fast adjustment with an external lock that allows a full length between 110 cm and 130 cm (43 to 51 inches).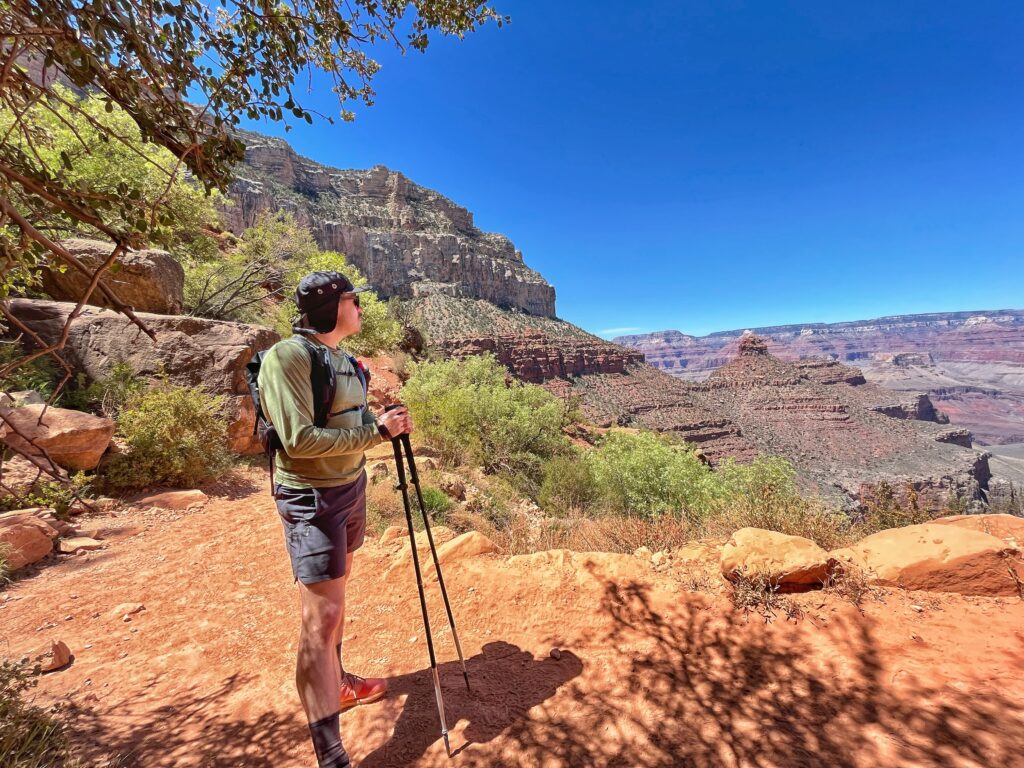 Each pole weighs 275 g (total of 550 g), which is a standard weight, not super light, but not too heavy. The foam handle offers more comfort and grip than a plastic handle and doesn't cause irritation to the hands even after 10 or 20 km. Your hands are held in place by easy to adjust Velcro wrist strap. By the way, that's what I like about these poles, everything is simple and efficient.
The poles are made with a large aluminum 7075-T6 tube (diameter 20/18/16/16/16 mm). According to the manufacturer, one pair of poles can support a weight of 112 kg (250 lbs). Aluminum and carbon are the two main materials used in the manufacture of poles. Carbon is more rigid and lighter but also more expensive. For this reason, high-end poles for performance enthusiasts ($175 and up) are made of carbon. However, I'd recommend to most people (including myself) to go for aluminum poles. Although carbon is stiffer, when subjected to too much pressure, it shatters. Aluminum, on the other hand, bends slightly before breaking. If one of your poles ever gets stuck between two rocks while you're moving forward, you'll be glad you have aluminum poles.
Overall, like everything I bought at Decathlon, these poles did the job as I expected. At 100$ CAD for a pair, you won't find cheaper deal. And, I'm sure you'll be glad to have a pair of z-poles when packing your bag. When purchasing you have to be careful, the pole is sold individually at a price of $50 CAD per pole. Each pole is sold with a small basket, but it's possible to buy other backets or tips for $5 CAD. This illustrates my comment above, at Decathlon, you only pay for what you want no gimmicks. Also, if you ever break a stick, you can only buy another one, not a pair. At this point, I think you should just go to a Decathlon and see by yourself.
You can have more information about Decathlon here: