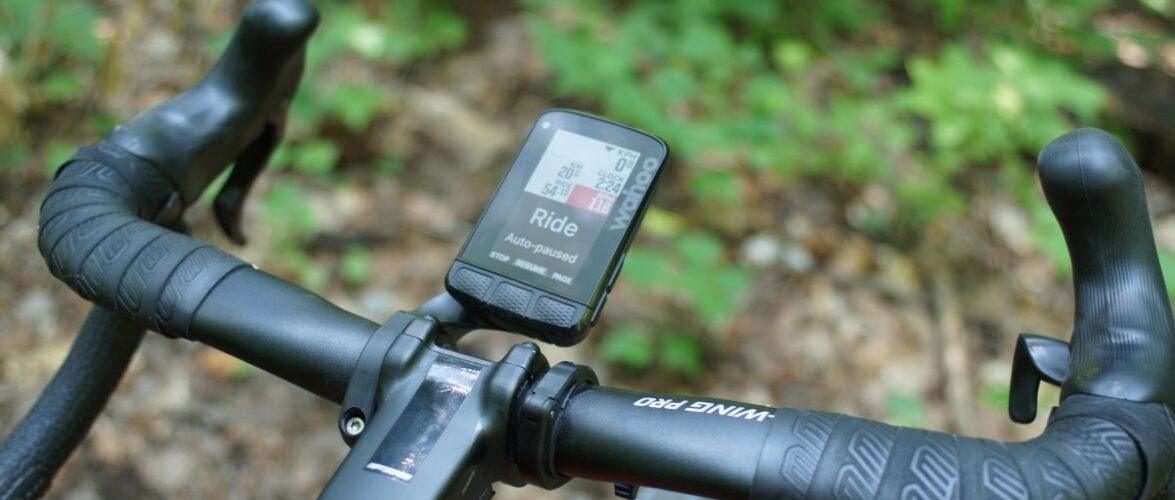 After I tested a few computers last year, Wahoo was a brand that came back often on my social media feed and I was curious about their ELEMNT ROAM gps computer. It did not take long for Wahoo to send me their latest version.
About Wahoo
Founded in 2009 by Chip Hawkins in Atlanta, GA, Wahoo creates innovative solutions to make hard fought goals attainable and lives better. Wahoo was built on the foundation of simplicity and the mindset that "there's got to be a better way."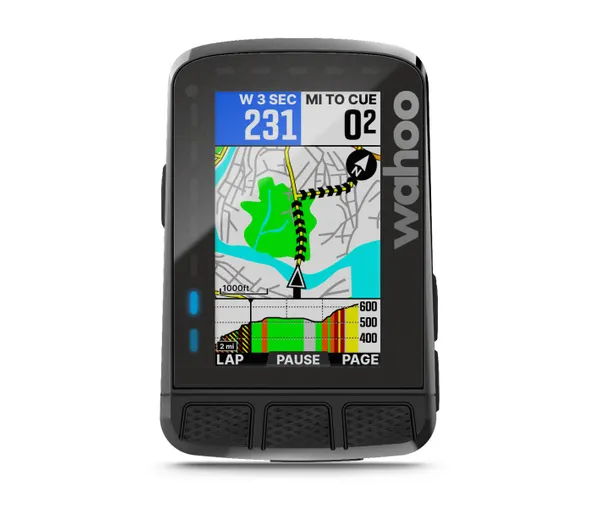 Meet the new ELEMNT ROAM, Wahoo's most powerful and accurate GPS cycling computer that is packed with features that turn any ride into an adventure. ELEMNT ROAM delivers advanced accuracy and powerful on-device smart navigation features through dual-band GPS technology. A crystal clear 2.7" (6.9cm) 64 color display and a long lasting battery make it easier than ever to stay on course longer and explore further.
Ready to ride:
ELEMNT's newest Ready to Ride feature simplifies Wahooligan's pre-ride experience. The new menu improves usability and gives you quick access to the features you need the most to get your ride started, from connected sensors and battery levels, to selecting a route or planned workout.
Core body temperature:
CORE body temperature sensor pairs with ELEMNT gps bike computers to show core body temperature in real time and record data over the course of your workout.
Summit:
The expanded SUMMIT feature brings color and control to your climbs, so you can manage your pace on planned routes and freerides. SUMMIT FREERIDE gives you advanced notice of climbs that lie ahead without having to preload a route. SUMMIT SEGMENTS alerts you to the start and finish of a climb, even when you are on a workout or map screen.
Public route sharing:
Make sure the adventure is fun and safe for all with Public Route Sharing, the easiest way to share a route with other ELEMNT users. Just open the ELEMNT app and anyone with a nearby ELEMNT can view and load the route into their device.
Supersapiens integration:
Supersapiens Continuous Glucose Monitor now connects to your ELEMNT Bike Computer so you can see your blood glucose levels in real-time. Whether you're racing a long-distance event or out for a short training ride, you'll now have minute-by-minute data displayed during your workout and stats in an app for analysis after your ride. Supersapiens product is only available in Europe at this time.
Dual-band gps:
Confidence when exploring comes with knowing exactly where you are. ELEMNT ROAM's Dual Band GPS provides this confidence by enhancing accuracy in challenging environments where signals can be obstructed by dense trees and urban noise.
64 color screen:
With a 64-color display, ELEMNT ROAM offers more ways to keep you focused on how you're performing and where you're headed. From color-coding tough climbs ahead to highlighting the efforts in your chosen structured workout, ELEMNT ROAM GPS cycle computer uses color intelligently to keep the user experience focused on the ride.
32 gb of memory:
There's no such thing as too many adventures with ROAM's expanded 32GB memory. Increase your number of saved routes, detailed maps and structured workouts to provide any type of adventure, anytime.
System outdoor workouts:
ELEMNT ROAM uses Wahoo X to keep you ready for year-round adventures by allowing you to follow structured training plans on indoor and outdoor rides. Just load a workout or training plan into your SYSTM calendar and follow the targets set by the Wahoo Sports Science team to maximize efforts regardless of your training environment.
Many more features:
You can see them here:
The testing occurred over a 10 month and 6200 km period. Varying from winter fat biking, mountain biking and gravel biking. Why that long of a period? I wanted to make sure
that the product delivered how I expected it would and it went flawlessly. From the regular feature updates that they do to the battery life that is exceptional I must admit that I fell in love with that computer to the point that I sold my other ones.
The easy access to different pages with simple buttons and the summit features makes it a great training partner. Paired with the Elemnt Rival watch, this is the best combo I have ever had so far.
I highly recommend this product and I am looking forward to my 2023-2023 fat biking season with it.
You can have more information about Wahoo here: